There was a little time and we went to get acquainted with the waterfalls of Thailand. We started by scouting the Huay Kaew waterfall in Chiang Mai, which is located at the end of the street of the same name. And exploration because there is still a distant waterfall, plus you can climb the Doi Suthep mountain itself. But this is another time and for the whole day. In general, after what I saw, I really wanted to go to the mountains, on a real hike with backpacks, in the company of good friends, so that I could take meager food with me, and to sit by the fire and tell all sorts of stories. This is exactly what this Huay Kaew waterfall inspired. Although, of course, it is not about him, but about my love for hiking..
The content of the article
Huay Kaew Waterfall
Not far from the road, literally 10 minutes walk, there is a beautiful Huay Kaew Waterfall. The height is difficult to estimate, but somewhere about 6-8 meters, probably. Before you approach it, there will be a small green area, where locals often rest, some with books, some lying down. I would live nearby, I would also go here every day with a laptop - this is much more pleasant than a sofa in an apartment.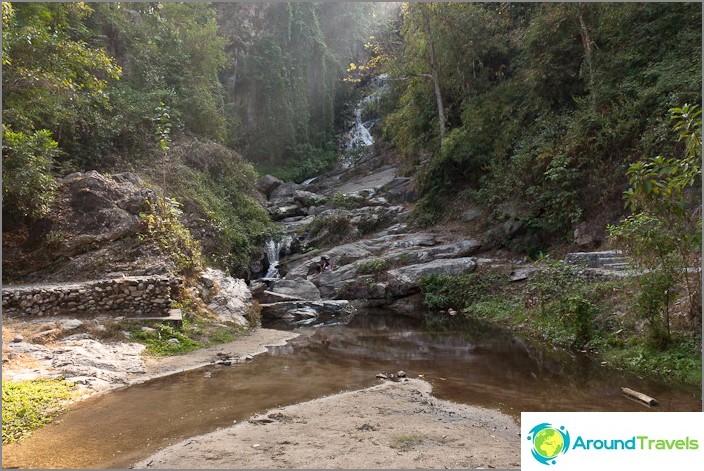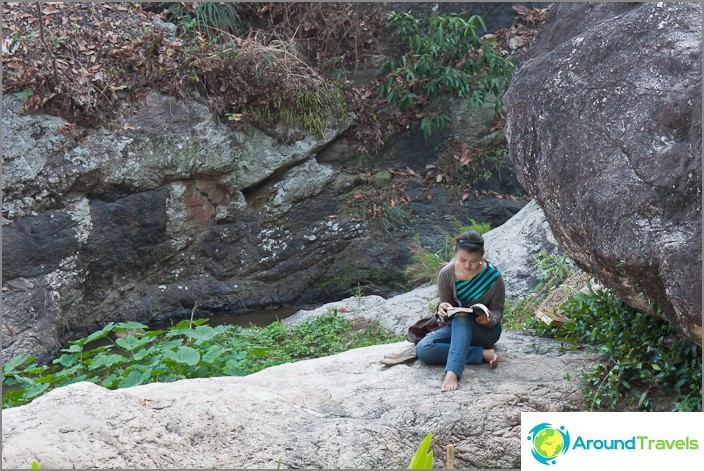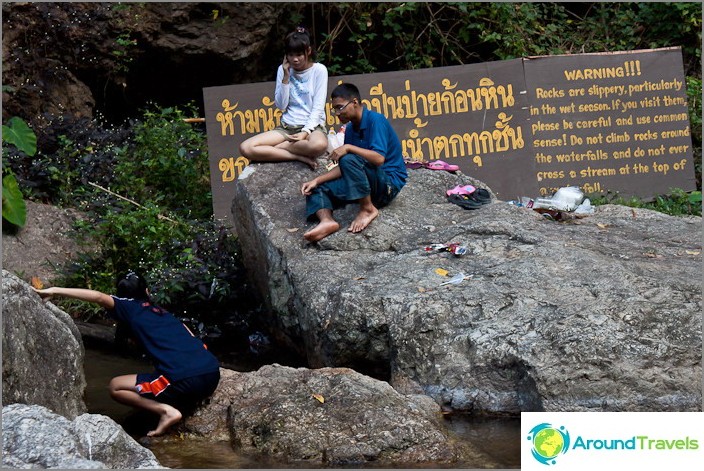 This entire green area is crossed by a stone bed of a mountain river. Just upstream of which is the waterfall. By the way, the places are very reminiscent The Grand Canyon of Crimea. Who was there, he will understand me, a very impressive place.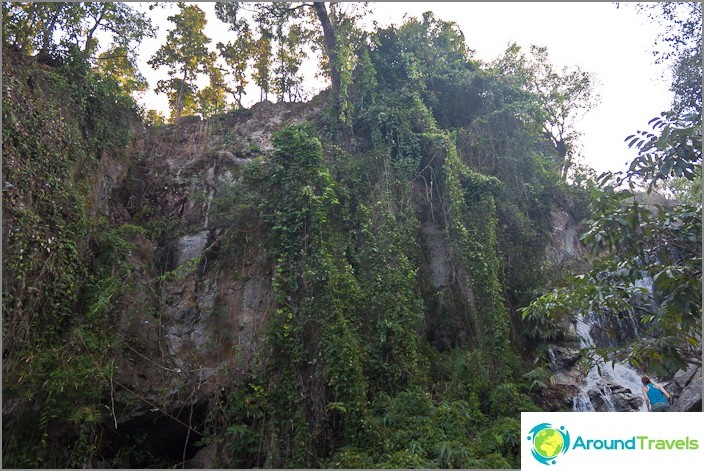 If you want not only to look at it, but also to move a little, then it makes sense to climb to the very top on the right side, just where the sign is «Dangerous not to walk». In fact, it's not scary there at all, if you look at your feet.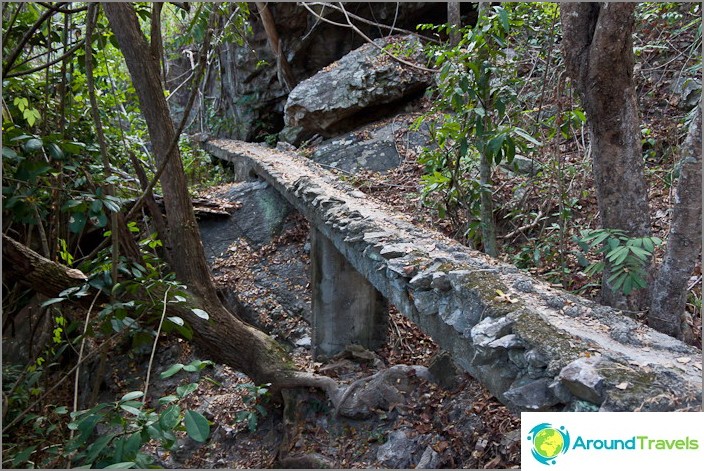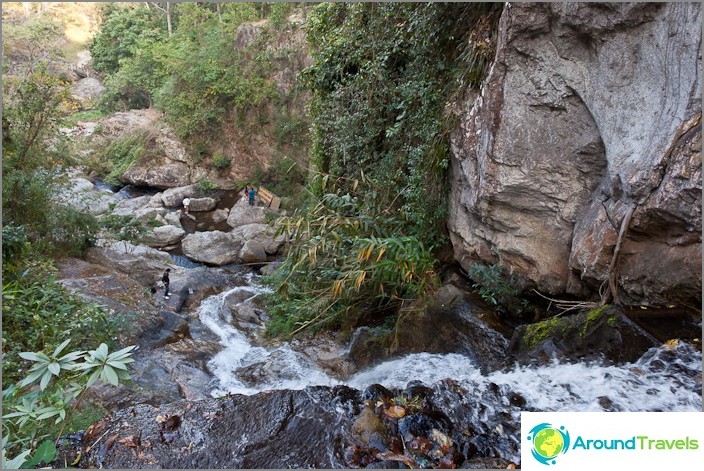 After going a little further (another 10 minutes), along the path on the same right side, we will bump into the next waterfall, Wang Bua Ban Waterfall, which is no less beautiful than the first one. You can also get here on an asphalt road, but it's too easy, and further, of course.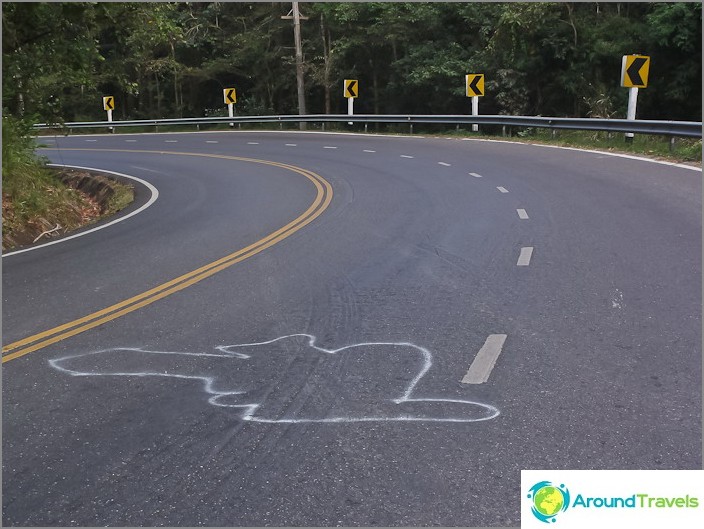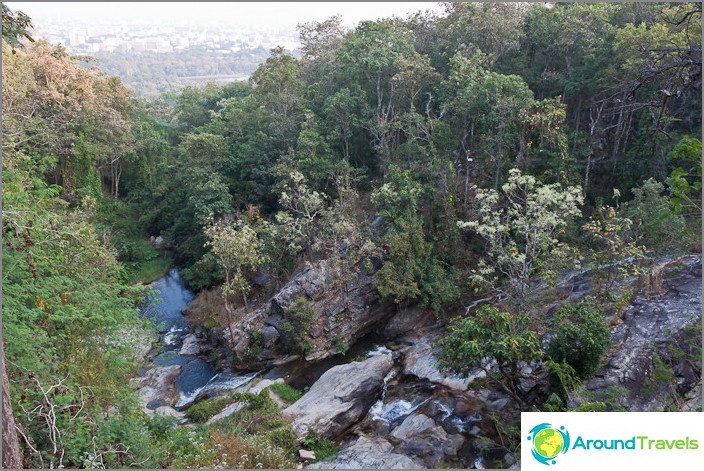 The area with this waterfall is larger, with gazebos, paths and bridges. And one of the paths leads to the observation deck, from where you can see Chiang Mai in person. The trees are really a little obscured, but it can be seen normally.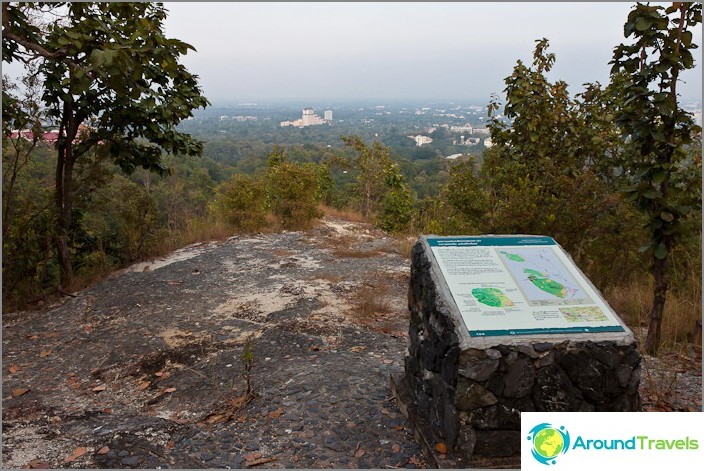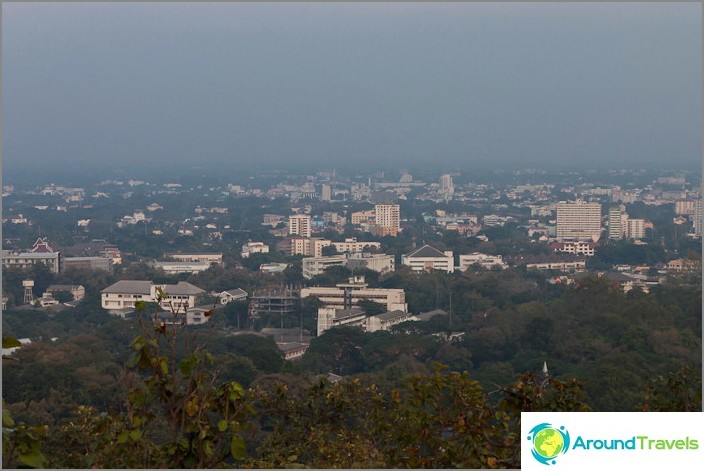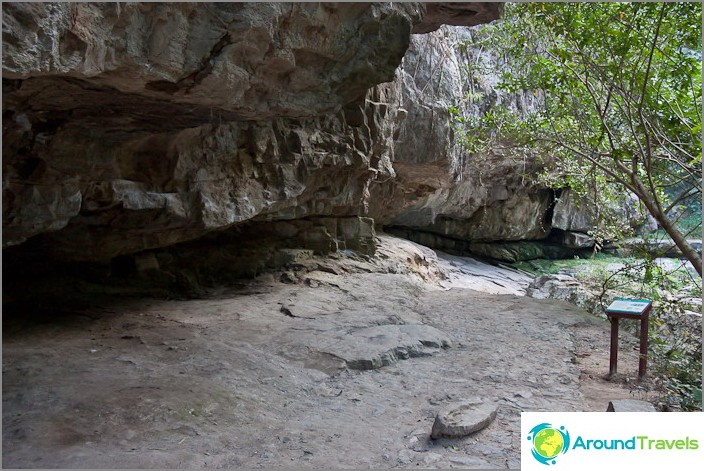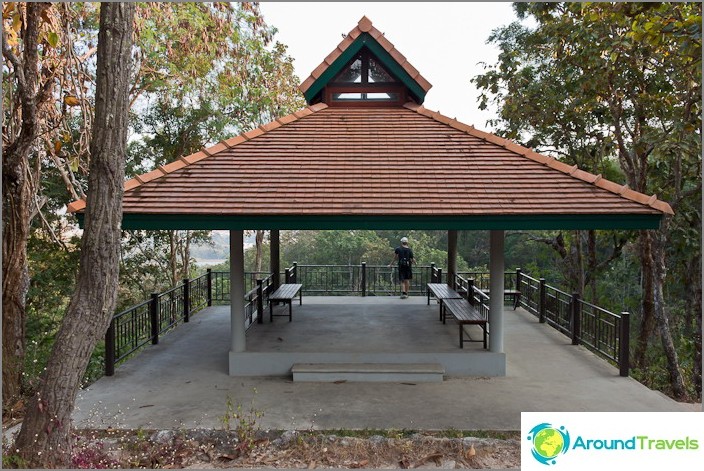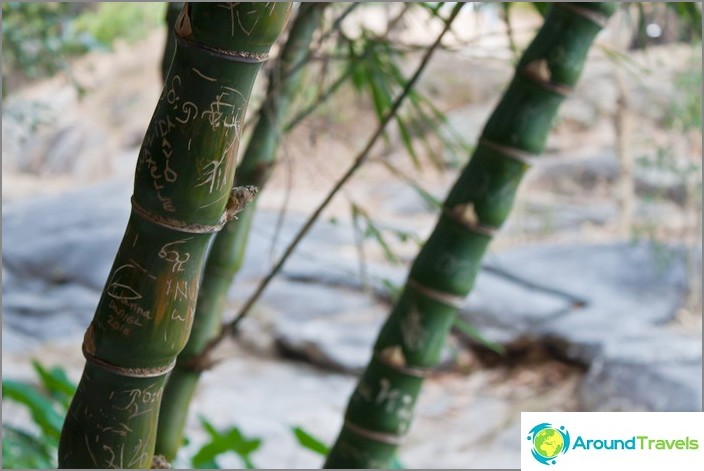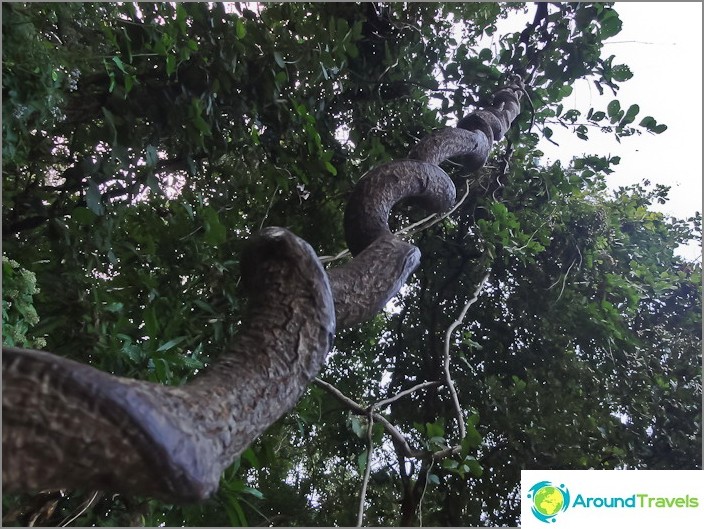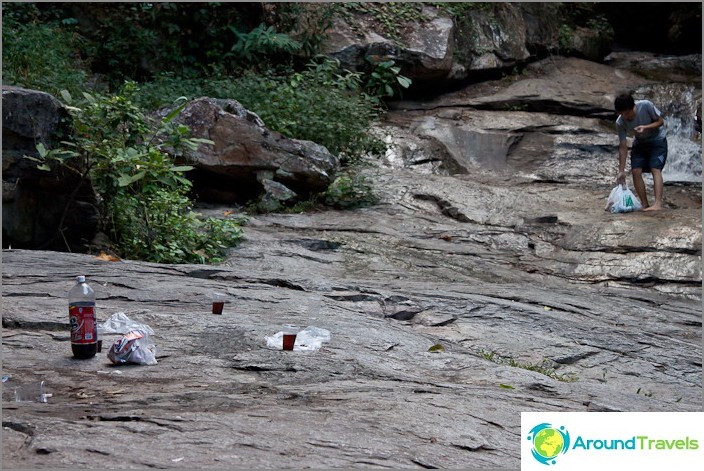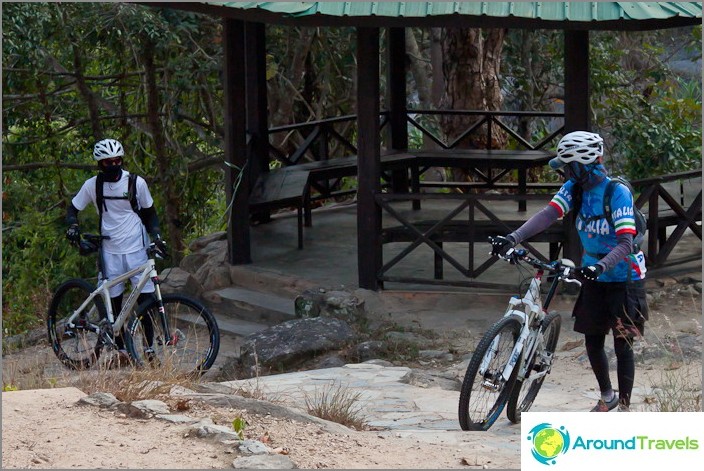 The park probably goes further. But suddenly it got dark and we had to return. Nice place to have a good day. At the exit from the national park there is a statue of a certain highly revered monk, and there are many locals in order to give a flower and pray.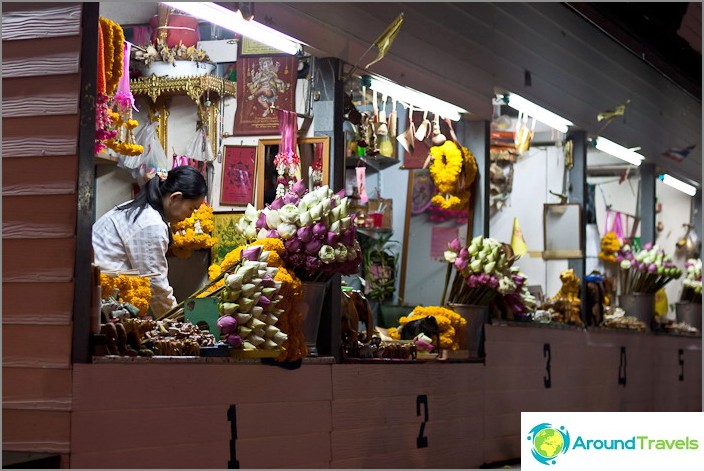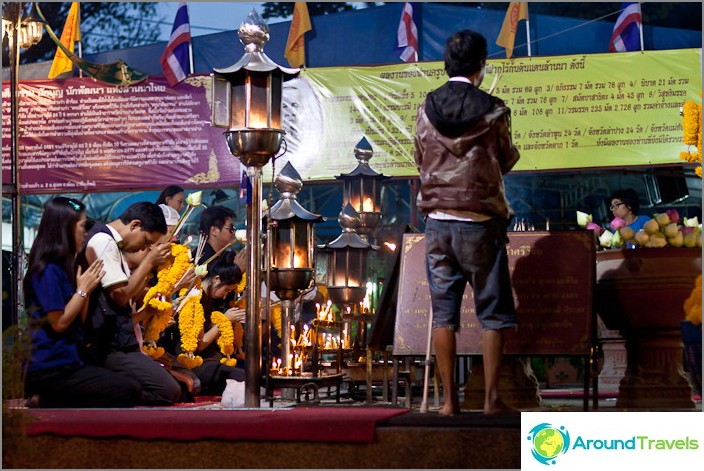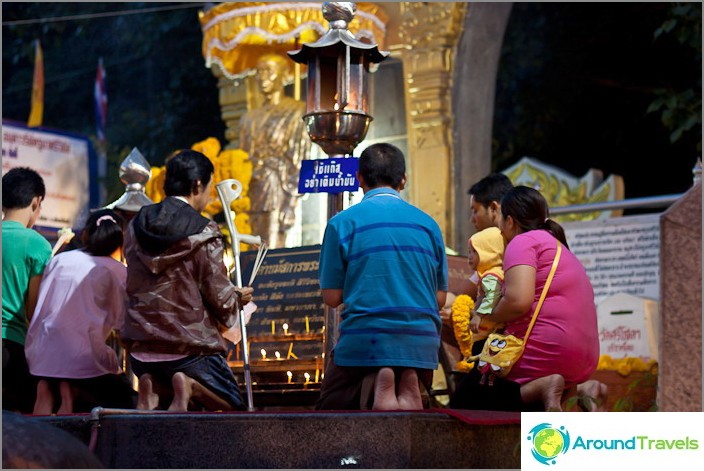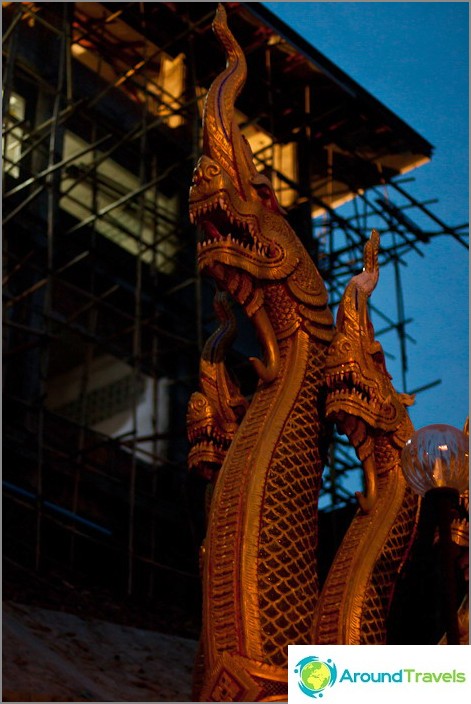 How to get there
You need to walk (or drive) along Huay Kaew Street to the very end, and as soon as you see Chaing Mai Zoo on the left side of the road, you are almost there. A little uphill and the first turn to the left will lead you to Doi Suthep Pui National Park, where Huay Kaew Waterfall will be..
If you want to find accommodation somewhere near this place, we have review of 22 guesthouses in Chiang Mai or you can search and book a hotel on the service RoomGuru.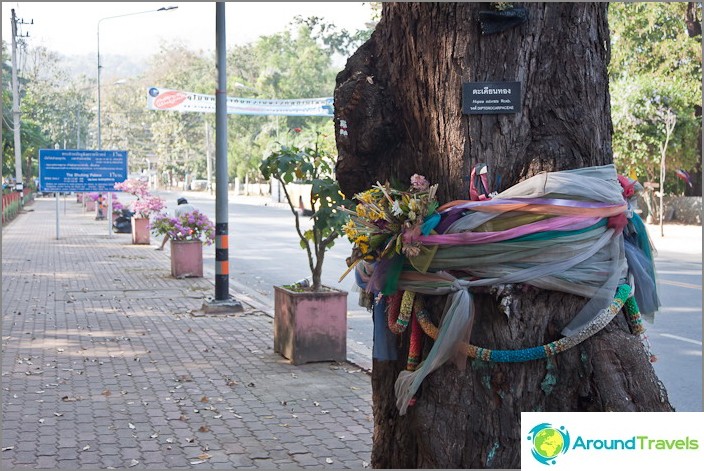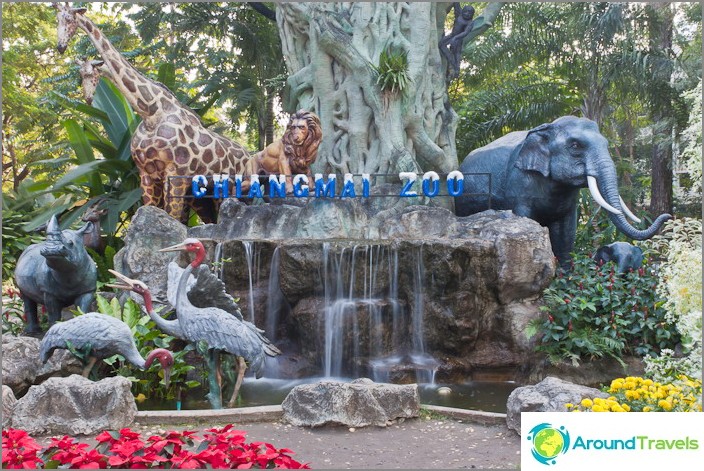 Pay attention, in the word kAEw the letters are mixed up in places. It happens so often in Thailand when the name is written in English, and it is not clear where the truth is. Therefore, sometimes it is impossible to find the name of something in Google..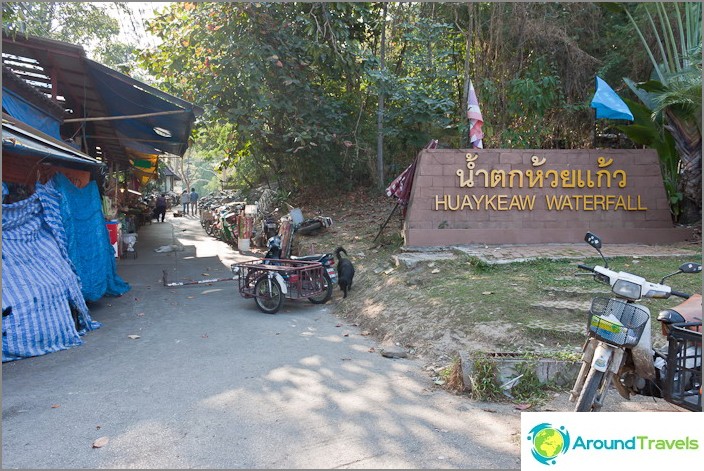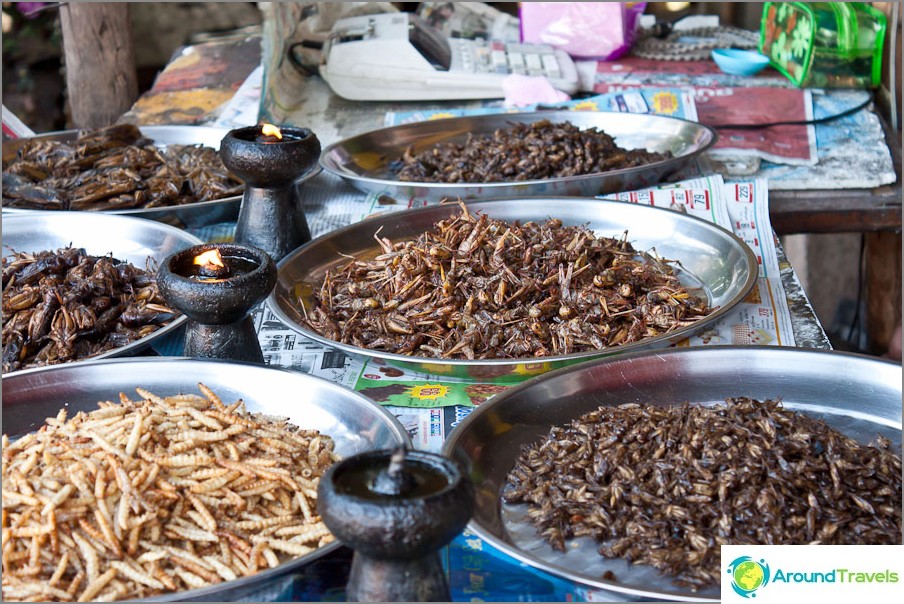 On the map
Huay Kaew Waterfall
Huay Kaew Waterfall
More about the waterfall.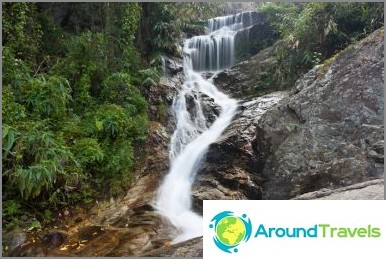 More about the waterfall.