Airports of Abkhazia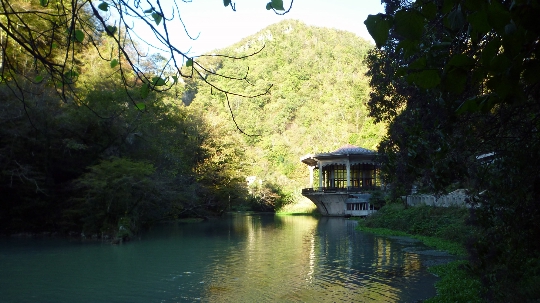 Sunny Abkhazia is gaining more and more popularity among those lovers of sea recreation who do not want to burden themselves with the registration of passports and obtaining visas. This Black Sea republic has all the conditions for a vacation or vacation to go with a bang. Abkhazia does not have its own airport, and the closest air gate is Sochi Adler airport.
International airport for Abkhazia
Having decided to fly to Pitsunda or Gagra on vacation, you will have to use the airport serving not only Adler, but the whole of Greater Sochi. The largest in the south of Russia, this air harbor is located 30 km southeast of the city of Sochi.
Past and present
The history of the airport began in 1941, when it was necessary to build a runway for the needs of military aviation. Today, this international airport ranks eighth in the country in terms of the number of passengers served, and the last reconstruction of its terminals took place before the 2014 Winter Olympics in Sochi..
The new terminal was built in 2009. It has a modern infrastructure that allows passengers to spend their time comfortably while waiting for a flight. For departing passengers - cafes and restaurants, rooms for mothers and children, duty-free shops, currency exchange offices, parking and much more..
Airlines and destinations
The airport near Abkhazia, located in Sochi, performs many domestic and international flights:
Air Moldova, Uzbekistan Airways, Belavia fly to Chisinau, Tashkent and Minsk, respectively.
Pegasus Airlines and Turkish Airlines serve passengers flying to Istanbul.
Mahan Air flies to Tehran.
Numerous Russian airlines connect with their flights the airport near Abkhazia with various regions of the country. Yamal, Yakutia, Ural Airlines, Saratov Airlines, Pobeda, Nordavia, S7, and, of course, Aeroflot fly from Sochi.
The terminal of the Sochi Adler airport has a capacity of up to 2,500 people per hour and is second only to the capital and large Siberian air gates in terms of this indicator..
Transfer to Abkhazia
There are several ways to get from the airport to Abkhazia and its resorts. Transfer to the center of Adler, the city where the airport is located, is the first stage on this way and here it is easiest for tourists to use electric trains. Their stop is located at the entrance of the terminal on the first floor of the terminal.
From Adler, you will have to take a minibus or bus to the Psou border point, and then, after going through the formalities associated with crossing the border, continue your journey to the selected resort.
Photos