How long is the flight from Sydney to Moscow?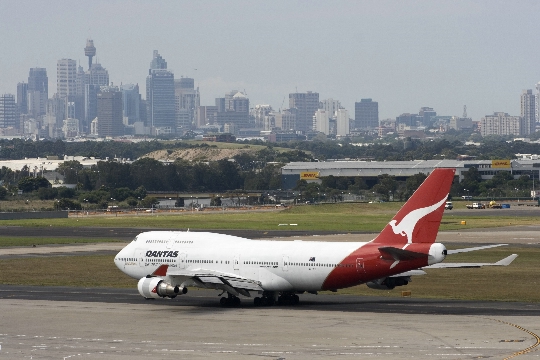 On vacation in Sydney, you saw the Harbor Bridge, stood at the observation deck of the Sydney Tower, visited the Taronga Zoo Aquarium and Zoo, visited the Queen Victoria House, the Australian National Maritime Museum and the Cathedral of the Blessed Virgin Mary, spent time on the beaches of Manly Beach and Bondi Beach , got to know Australian flora at the Royal Botanic Gardens, cruise aboard a yacht restaurant, or take an extreme dive in a shark infested pool? Now you're going to fly home?
How long is the flight from Sydney to Moscow?
Since Sydney is almost 14,500 km away from Moscow, your return home will take about 20 hours. Such a long flight is due to the fact that airlines do not operate direct flights due to the long distance between cities and the need to refuel..
You will be able to get air tickets Sydney-Moscow at reasonable prices (39,400 rubles) in June, September and January.
Flight Sydney-Moscow with transfers
You may be offered to fly to Moscow with transfers in Abu Dhabi, London, Bangkok, Hong Kong, Singapore, Melbourne. If on the way to Moscow you have to change trains in Hong Kong ("Cathay pacific airways"), your flight will last 31 hours (waiting for docking - 10 hours), in Shanghai ("China Eastern Airlines") - 40 hours (while waiting for the docking you will spend 16 hours), in Dubai ("Emirates", "Flydubai") - 41 hours (you will have 19 hours left before transferring to the second plane), in Delhi (Nacil Air India") - 22 hours (waiting for docking - 2.5 hours), in Singapore ("Singapore Airlines") - 28 hours (waiting for a transfer to another plane will take 8 hours).
Choosing an airline
The following airlines will help you get home, carrying their passengers on Airbus A 333, Boeing 777-200, Airbus A 380-800, Embraer 190, Airbus A 340-600 and other aircraft: "V Australia"; "Qantas'; "KLM"; "Etihad airways"; "CathayPacific".
Flights from Sydney to Moscow are carried out from Kingsford Smith Airport (SYD), located 9 km from the city (if you wish, you can get here by taking the Airport Link train). Here, for travelers waiting for their flight, there are catering establishments, ATMs, cameras in which you can put luggage (if necessary, you can take luggage carts that are located at the airport), shops, a post office, a lounge with enhanced comfort, playrooms for children..
Things to do on the plane?
A long flight allows you to sleep and immerse yourself in thoughts of which of your relatives and friends to please with souvenirs purchased in Sydney, in the form of macadas, honey, paintings and magnets depicting the Sydney Opera, boomerangs, jewelry with sapphires, opals and pink diamonds, Australian ugg, cosmetics based on tea tree oil, didgeridoo musical instrument.
Photos