How long to fly from Baku to Moscow?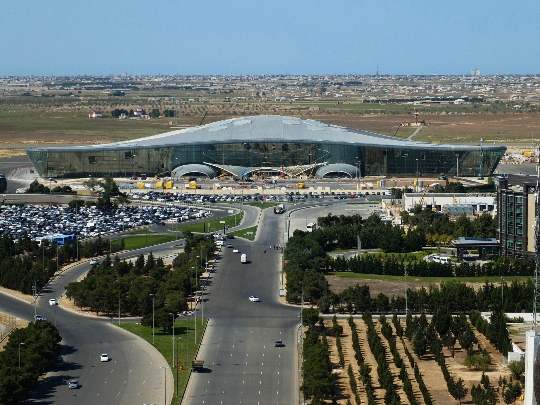 In Baku, you managed to visit the Pirkuli nature reserve, inspect the palace of the Shirvanshahs, the Government House, the Maiden Tower and futuristic skyscrapers "Flame Towers", relax in the Seaside Park, ride the Baku funicular, taste dolma, pilaf and barbecue, relax on the beaches "Palma Beach" and "Moon light beach", spend time in the water park "Studio 2 Bavarius", go hiking in the mountains or the surrounding forests? Now you're lost in thought about the flight back?
How long to fly from Baku to Moscow (direct flight)?
The capital of Azerbaijan and Russia is separated by 1900 km, i.e. your return home will take 3 hours. Airliners "S7" and "Azal" will take you to Moscow in 3 hours 10 minutes, and "Aeroflot" - in 3 hours 05 minutes.
Are you interested in purchasing air tickets Baku-Moscow at reasonable prices? Such tickets can be purchased in May, June and April (their cost will be 11,400-12,100 rubles).
Flight Baku-Moscow with transfers
You can fly to the Russian capital via Istanbul, Ankara, Minsk, Vienna, Yekaterinburg and other cities. If your route is planned taking into account the transfer in Istanbul ("Turkish Airlines"), you will delay the return home by 18 hours, in Riga ("Air Baltic") - for 24.5 hours, in Samara ("Ural Airlines", "Transaero") - for 23.5 hours, in Minsk ("Belavia", "Transaero") - for 9.5 hours, in Ufa ("Taimyr", "UTair") - at 17.5 hours, in Aktau ("Scat") - for 20 hours.
Choosing an airline
Boeing 737-800 Freighter, Embraer 170 and other airliners belonging to one of the following carriers will help you fly home: "Azerbaijan Hava Yollary"; "Utair"; "Aeroflot"; "Flydubai".
The Baku-Moscow flight (9 flights every day) is handled by the Heydar Aliyev Airport (GYD), located 25 km from the city (minibus No. 135 and express bus No. 116 are at your service). Here you can spend time in the waiting rooms, the playroom and the mother and child room, contact the help desk employee, leave your suitcases in the locker before departure home, have a snack in the cafeteria, go online using wireless Internet access (the service is provided free of charge) , get everything you need in duty-free shops. In addition, you can use the Fast Track service at the airport..
Things to do on the plane?
While you are flying home, do not forget to decide who to give Baku gifts in the form of copper, ceramic and bronze kitchen utensils, small rugs, Kurdyu sleeveless jackets, carved wooden and clay figurines, narsharab pomegranate sauce, wine "Ganja", "Guzel" and "Lights of Baku", pear-shaped glasses "armuds", white cherry jam, tablecloths decorated with a national pattern "buta".
Photos