Shops and boutiques in Brussels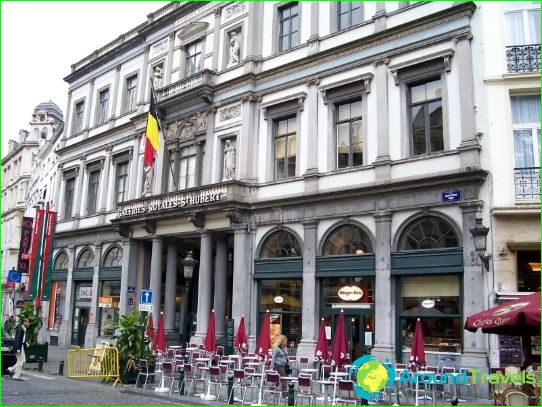 Brussels is a capital in many ways. This is the capital of Belgium, and the capital of the European Union, and one of the capitals of world fashion. Olivier Theyskens was born here, going from silk and lace dresses bought at local flea markets to a contract with Nina Ricci and costumes for the Royal Opera House La Monnaie in Brussels; Diane von Fürstenberg, who came up with the classic wrap dress. Small Belgium also gave the world such designers as Dirk Bikkembergs, Walter Van Beirendock, Ann Demeulemeester, Dries Van Noten, Dirk Van Saene, Marina Yee. So, for fashion gourmets, there is a place to empty their wallet. People with democratic demands also have a place to roam - there are about 140 shopping districts in the city. So after leaving the hotel, it is enough to walk in any direction to find cute shops.
Popular retail outlets

The Stijil boutique was opened in the 80s of the last century by Sonia Noel. On Antoine Dansaer Street. The store united under its roof all the color of Belgian fashion and gave impetus to the transformation of a boring street into a center of national design with a lot of original boutiques. Sonya Noel sells not only products of famous fashion designers, she perfectly feels new trends in fashion and, if she chooses something from the collections of completely unknown designers, then nothing remains for the author until widespread recognition..
The Royal Galleries of Saint Hubert is a high style in architecture, fashion and the very atmosphere that hovers here. They opened in 1847, earlier than the rest of Europe's shopping galleries, and quickly became a meeting place for a cup of coffee for Belgian intellectuals. The King's Gallery has many antique and souvenir shops, the Queen's Gallery has fashion boutiques, and the Prince's Gallery's shops are youth-oriented. There are many art salons, exhibitions of paintings and photographs are held, theater performances are given.
Pedestrian street Neuve attracts buyers with its boutiques of well-known brands from the middle price segment Zara, H&M, C&A, Bershka, Benetton, Mexx, Woman's Secret, Diesel. It houses the Citi 2 Shopping Center, a favorite with tourists and locals. It is the largest shopping center in the country. There are shops of different price class side by side, the assortment of goods is also wide. There are many well-known brands from the middle price segment, little-known European and Belgian brands. On the last fourth floor there is a book and music store. If you're lucky, you can get to a concert of this or that musical group here..
In the vicinity of the intersection of des Chartreux and Saint Christophe streets, there are several second-hand clothing stores and even a shop with vintage jewelry. Gabriele Vintage is a tasty island for lovers of clothes from the past, here you can try your luck in search of Flemish lace dresses from the 20s of the last century or sequined jeans from the 80s.
Photos of Brussels shops