Taxi in Brussels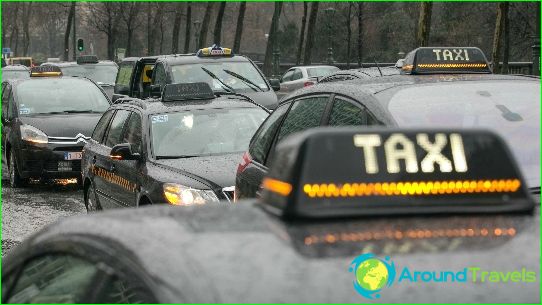 Taxis in Brussels are more than 1,300 cars operating according to a single tariff scheme, and due to the fact that their activities are controlled by the Taxi Directorate, the cars are regularly subject to technical inspection, and the drivers undergo a high-quality selection.
Taxi services in Brussels
You can use the taxi services immediately upon arrival in the capital of Belgium - control over the process of giving a free car and disembarking passengers from it is carried out by an employee of the taxi rank, therefore, as a rule, there are no hiccups in this process. Brussels taxis are painted white or black, have meters and a badge on their roofs "Taxi". Numbers where you can call and place an order for a car delivery: Taxi Bruxelles: + 32 487 32 89 20; Limo Taxi: + 32 475 73 73 73; TaxisVerts: 02 349 49 49.
Previously, it was possible to order private taxis through the Uber smartphone app - at the moment this method of calling a taxi has been banned (if a driver working through Uber is caught, he will have to pay 10,000 euros) for the reason that these drivers do not have a license to work weight. Therefore, it is advisable to look for free cars in other ways..
If you forget something in a Brussels taxi or you want to complain about the driver's work, dial the Taxi Directorate number: 0800 94 001.
To file a complaint, you must have a check on the payment of the fare - it will contain the registration data of the car and the driver who served you, as well as background information with contact numbers.
If, when planning your trip, you did not take care of the return transfer, then you can order a taxi to the airport by calling: + 375 (29) 108 73 14.
Car rental in Brussels
Anyone who has reached the age of 21 and has an international driver's license and a credit card to pay for the service can rent a car..
To prevent your rented car from being taken to a parking lot, park in the designated places, but in order to be able to park in the blue zone (you can leave your car there for 3 hours without paying), it is advisable to get a special ticket at a police station or at a gas station.
Taxi cost in Brussels
"How much does a taxi cost in Brussels?" - a topical question for all vacationers in this Belgian city. To understand the prices, familiarity with the current tariffs will help:
during the day, passengers are charged 2.4 euros for boarding, and 4.4 euros at night;
during the day 1 km of track is charged at a price of 1.6 euros, and at night - at a price of 2.3 euros;
for waiting, idle in traffic jams, driving at a speed of less than 19 km / h, passengers have to pay 30 euros / hour (0.15 euros / 1 minute).
On average, a trip from Brussels airport to the city center costs 40-45 euros. You can pay for travel in cash or by credit card - it is advisable to clarify the possibility of paying for travel in the last way before setting off..
The transport system of the capital of Belgium is at a fairly developed level - if you wish, you can take a ride here by metro, trams, day and night buses, as well as by taxi.
Photos of taxi in Brussels