Transport in Brussels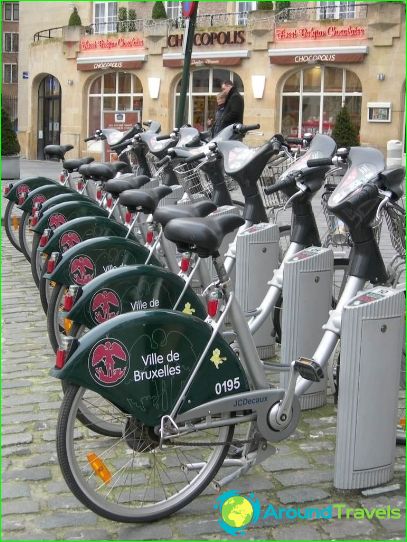 The main city of Belgium greets each guest like a king. It offers tourists hotels and shops, historical monuments and cultural attractions, beautiful landscapes and places of entertainment..
When traveling around a well-groomed European capital, you want to be in time everywhere and see everything. Transport in Brussels will help, it is entirely at the service of guests and residents of the city, here are classic views (buses, metro, trams) and quite rare, for example, city trains.
Brussels dungeons
The territories under the city live their own special life. There are four metro lines and almost 60 stations here. In addition to these sovereign masters of the Brussels catacombs, there is an underground tram here. And, although the design of the stations is similar, it is not customary to combine these modes of transport. On the other hand, some subway lines come out into the light.
Brussels has an interesting ticket verification system and tourists should be aware of it. Travel card scanners are installed at the entrance to the metro. The second check is carried out at the exit from the carriage, thus, a reminder to store the ticket until the end of the trip is useful here..
Old Brussels tram
Ground movement by rail plays a key role in the transport system of Brussels. Not much time has passed from the first horse tram to modern trams, but even now the role of this type of transport in the life of the city cannot be overestimated..
The trams here are not old, and even very comfortable; future passengers open the carriage door themselves by pressing a button. And the driver will definitely wait for the late citizen.
In the high season, rarities trams run on the line, which are kept in private collections, and in the warmer months they offer guests of the city a real journey into history..
Taxi! Taxi!
There are no problems with this type of transport in Brussels, an extensive network of taxis operates day and night. There are many private operating companies, but all are subordinate to a government agency - the taxi directorate. Drivers adhere to a single tariff scheme, in order to become a taxi driver you have to go through a serious selection.
The same high demands are placed on cars in Brussels. In the Belgian capital, taxis are painted white or black and have a luminous sign on the roof. At the end of the trip, the driver is obliged to issue a check, which contains all the information about the trip and its cost.
Photos