Coat of arms of Belize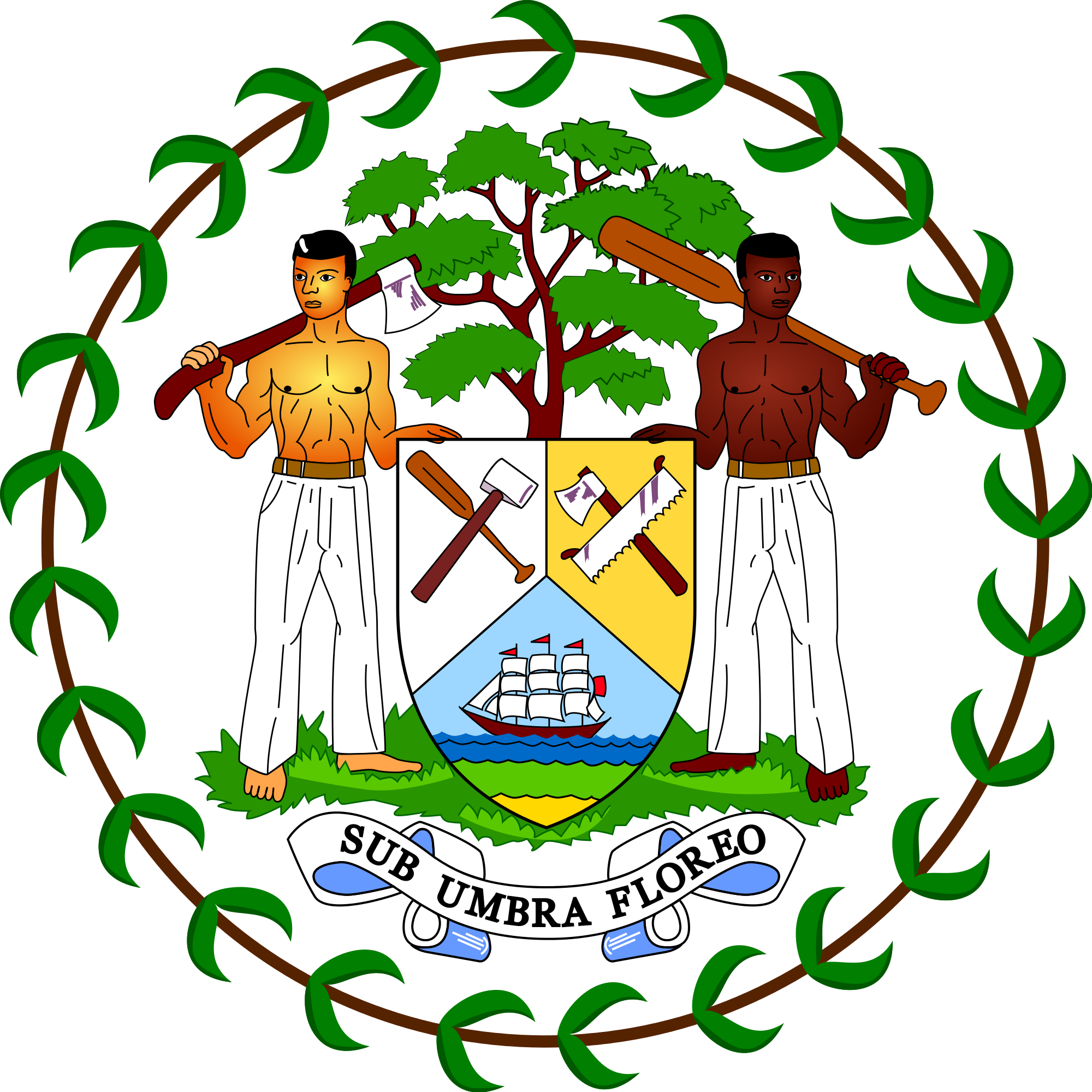 The British Empire, which spread its nets widely, in the twentieth century was forced to abandon many overseas territories, its colonies. Thus, the number of states on the planet has increased significantly. Among their first independent steps is the introduction of new state symbols. Unlike many countries, the coat of arms of Belize has changed little since colonial times. This suggests that the authors very seriously approached the development of the coat of arms of the colony, choosing important elements of the country's life, which have not lost their relevance with the changed political system.
«We prosper in the shade»
This is exactly what the motto of the State of Belize, written on the coat of arms, sounds like. For the inscription, a white scroll was chosen, corresponding to silver in heraldry, with an azure back side. The essence of the motto is clear if you carefully consider the main element - mahogany, on which the prosperity of both the country as a whole and each of its citizens depends..
In general, the coat of arms of Belize looks more like an emblem, since its circular border is formed by a looped branch with twenty-five leaves. The following important elements are located inside the symbolic circle:
a shield divided into three fields;
supporters in the form of local residents;
Red tree;
green base and motto scroll.
The tree appears in several forms, firstly, it symbolizes the wealth of the forest fund of Belize, and secondly, it reminds of an important branch of the country's economy, trade in valuable species of wood.
This theme is continued by the supporters of the aborigines, and it is emphasized that the country is inhabited by people who have both dark (mulatto) and light (mestizo) skin color. With one hand they hold a shield, the other hand of each is also occupied with an instrument of labor. A representative of the Indian race is holding a long-handled chopping ax, «colleagues» in the hands of an oar, since the forest was rafted from the upper reaches of the rivers to the deltas.
A beautiful sailboat is depicted at the bottom of the shield. When Belize was a British colony, it was on such ships that mahogany was sent to highly developed countries, including Great Britain. The wood had a very high value, because, firstly, it was very strong and durable, and secondly, it had beautiful reddish-brown shades that did not require additional coloring. On the contrary, dyes for textiles were made from it, but the widest field of application is the furniture industry..
Photos