Vacation in Cambodia in February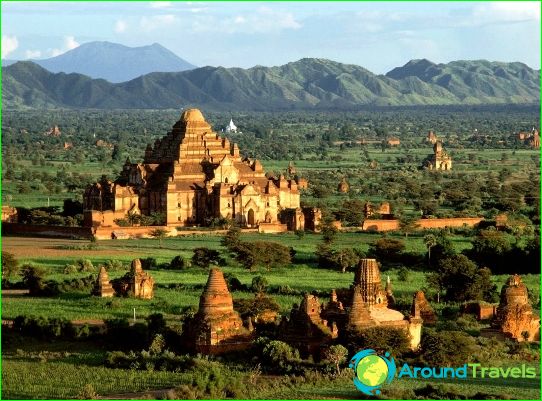 In Southeast Asia, Cambodia is one of the most developing countries in the field of tourism, here vacationers are waiting for adventures on unexplored islands, white beaches, hospitable local people and comfortable hotels.
Among all the entertainment, Cambodia is ready to offer tourists:
Beach vacation.
Shopping.
Fishing.
Water activities.
February is considered one of the driest months of the year, the air temperature warms up to 32 degrees during the day, and with the onset of darkness the thermometer scale drops to 22 degrees.
Most tourists arriving in this mysterious country this month expect to spend their entire vacation at the sea under the rays of the bright sun, in addition, a vacation in Cambodia in February is ideal for extreme sports.. 
The water temperature this month reaches 30 degrees, which is why most tourists tend to come here with their children..
It is worth saying that February is considered the most successful time for planning a vacation in this country, tourists are attracted here during this period by a warm, but not stifling climate and a very warm sea..
Rains are extremely rare, so all sorts of excursion programs and beach vacations are very popular with tourists..
Entertainment and celebrations
In the month of February, Cambodia hosts most of the holidays, which are always celebrated in large quantities, beautifully and in a grand style. It is always interesting to get acquainted with the traditions and culture of the country where you come on vacation, it is especially pleasant to do this when the holidays are distinguished by their enchanting.
From time to time a light breeze blows from the sea, but it rather makes your stay here more comfortable than spoils the feeling of vacation. Entertainment is an integral part of recreation in this mysterious country. Here you can ride a yacht, try yourself in sea fishing, ride a banana boat, actively go diving.
Shopping is no less popular in Cambodia in February; arriving tourists are happy to buy souvenirs and gifts for loved ones. Coffee and jewelry are actively sold among tourists, it is jewelry that is especially popular with women, but it is worth remembering that not all of them can be of good quality..
Vacation photos in Cambodia