Districts of Nicosia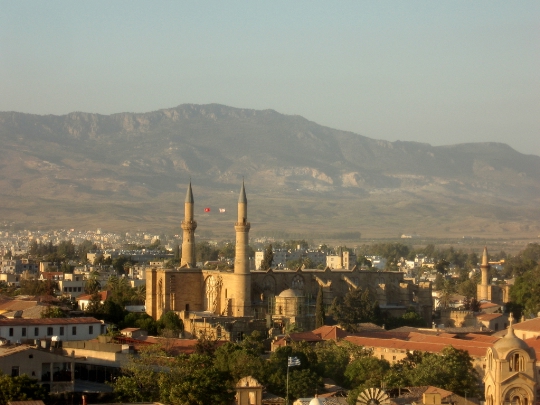 Want to know what the districts of Nicosia are like? Check out their features.
District names and descriptions

A new city: it has sheltered public services, clubs, modern shopping centers on its territory, and international conferences and symposia are often held here..
Old town: here tourists can go for new things to local shops located on the shopping streets of Onasagorou and Lidras, take beautiful photos from the observation deck of the Shakolas shopping center, buy interesting things in artisan workshops and craft shops, inspect the Venetian walls (the fortress includes 11 bastions; walls were erected in the 16th century in order to protect the city from enemies; they are surrounded by a park area, where in summer guests are entertained with open-air concerts), the Cathedral of St. John the Evangelist (frescoes with biblical subjects deserve special attention) and other objects.
Attractions Nicosia
"Armed with" with a tourist card, you will be able to get to know more about the iconic places of the capital of Cyprus - the library of Sultan Mahmud II (an example of Gothic architecture; still the mosque is a prayer house, which you need to enter in modest clothes, taking off your shoes), the Selimiye Mosque (external decoration is a rare print sultan, and the inner one is Arabic calligraphy and Greek columns; the library is a repository of more than 1800 books, some of which are handwritten), the Archbishop's Palace (it is recommended to visit the Byzantine Museum, where you can admire church utensils, statues, a collection of icons, some of which belong to 7th century, and the Museum of Folk Arts, whose visitors are invited to learn more about the life and folk art of Cypriots in different eras), the Church of Chrysaliniotissa (famous for its collection of Byzantine icons), Galleries of Modern Art (it is worth looking here for those wishing to admire the sculptures and works of modern painters).
Where to stay for tourists
Wealthy tourists and businessmen can stay in hotels belonging to global chains, such as Holiday Inn (they provide guests with Internet access, have conference rooms and gyms, fitness centers and beauty salons).
Is in special demand "Hilton Cyprus" (from 120 euros), since interesting places are located within walking distance from it.
Travelers who prefer to stay in comfortable 4-5 star hotels should look for them in the center of Nicosia or not far from it: for example, they may be suitable "Cleopatra Hotel" (from 75 euros) or "Hilton Park Nicosia" (from 100 euros). As for economical housing, you should take a closer look at "Executive Suites" (from 30 euros).
Photos of the districts of Nicosia