Cyprus traditions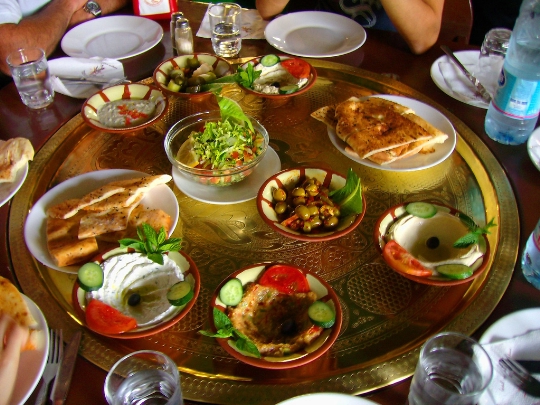 Children, cats and strong coffee are adored here, and guests are always welcome and ready to offer them the best. The sun and sea, archaeological antiquities, historical sights and unique traditions of Cyprus make it possible to spend a vacation on the island of Aphrodite bright and exciting. And what else is required for happiness for a traveler exhausted by gray everyday life, who hears the sound of waves even in a dream??
How to sit on three chairs?
Any Cypriot can answer this question without hesitation: over a cup of coffee in a local coffee shop. Coffee here is a ritual and a cult; they drink it a lot and with taste, while creating the most comfortable conditions for themselves. Small Cypriot coffee houses are a few tables at which respected people who are in love with their island and life under the sun spend their time. It is customary to sit on one chair here, on the second you can put your feet if you want to relax, and the third serves as a stand for an ashtray or a cup..
According to the tradition of Cyprus, the guest will be offered coffee in any restaurant before the order is accepted, because it is much more pleasant to wait for the chosen dish with a cup of the most aromatic of drinks..
Noble hearts
According to the old proverb that you cannot trust a man who can offend a cat, all Cypriots are noble and reliable. Here they love four-legged and mustachioed ones, because according to legend, they once saved the island from an invasion of snakes. Seals are found everywhere here, and regardless of whether they have an owner, they are all well-fed and feel very good under the southern sun..
And yet, the main love of the Cypriots is children. On the island of Aphrodite, it is difficult to hear children's crying, and in taverns and restaurants you can often see how waiters swiftly and deftly glide between tables, holding a heavy tray in one hand, and a baby in the other. According to the tradition of Cyprus, it is customary to take care of the guests, and therefore the parents of the child can calmly dine here and be alone.
Useful little things
Once invited to the Cypriot's house, grab a bouquet of flowers for the hostess and a small souvenir for the head of the family.
When ordering in a restaurant, keep in mind the size of the portions here! According to the tradition of Cyprus, the chef can leave the kitchen and ask why the guest did not finish the dish, so sometimes one plate for two is quite enough.
Going for souvenirs, be prepared that the owner of the shop will offer you a cup of coffee. Do not refuse, because it is in such an environment that it is possible to negotiate good discounts on goods..
Photos