Where to go with children in Paphos?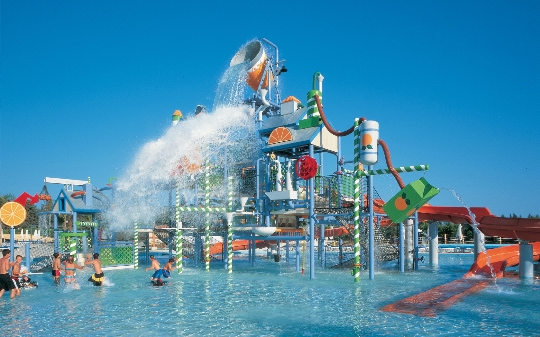 Paphos is famous for its historical sites. On the territory of the resort, many archaeological excavations were carried out, which made it possible to discover ancient buildings and burials. It is necessary to spend several days on sightseeing of the city..
Historical places
Many tourists prefer to use excursion programs, during which you can visit the most famous places of the resort. In Paphos, you will see places of worship, ancient buildings, ancient temples and squares. In ancient Greek myths, there is information that Paphos stands in the place where Aphrodite was once born. Today it is a dynamically developing city, which is conditionally divided into two parts: the commercial center or the upper zone and Kato Paphos or the lower region, on the territory of which historical sights are concentrated..
Forty columns left over from ancient times are considered the symbol of the city. The Royal Tombs are located near Paphos. It is a large necropolis where there are ancient tombs created in the rocks. Another attraction that deserves attention is the monastery of St. Neophytos, built in a grotto. It contains ancient frescoes. An interesting monument of the Middle Ages is the fort. Not far from it is a square where festivals are held. Vacationers are recommended to look at the objects of the Kato Archeology Park. It is better to go on a tour of the park in the morning, when it is not yet very hot. On the territory of this complex is the Roman Odeon - an ancient amphitheater. It survived the earthquake and was partially rebuilt. Its main part is perfectly preserved.
Active entertainment
If you are asking yourself a question about where to go with children in Paphos so that everyone is interested and fun, you better go to a sports or entertainment complex, as well as a water park. The choice of entertainment at the resort is great. There are recreation centers for the whole family, where children and adults spend their leisure time..
Tourists love to visit the Ride in Cyprus Ltd complex for horseback riding. There is a riding school there, inviting people with different levels of training..
Paphos has a wonderful water park «Aphrodite» with numerous slides and a spacious pool. On its territory there are play areas, terraces for relaxation and attractions. The water park can be interesting to spend the whole day. It offers many activities for inexperienced swimmers and also organizes sports activities for trained people of all ages..
There is a zoo in the city, the doors of which are open every day. He invites children and parents to funny performances: parrot show, football with lions, etc..
Photos