How long is the flight from Cairo to Moscow?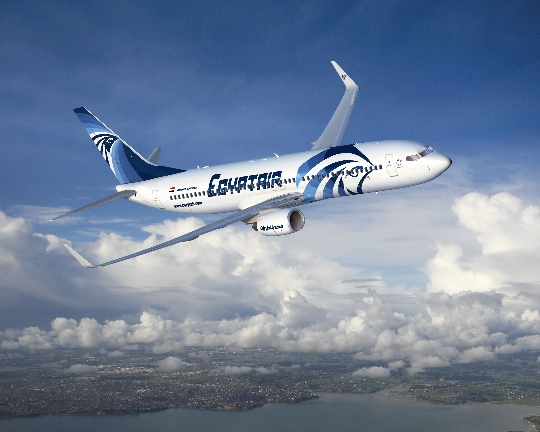 In Cairo, you could walk through the Khan Al-Khalili market, visit the El Gezir Museum, the Wadi Degla Nature Reserve, the Coptic Museum, the Picasso Gallery and the Hall of Mummies of the Pharaohs in the Egyptian Museum, see the Al Azhar Mosque, the Cairo TV Tower, the Ash Shafi'i Mausoleum, "ignite" at the disco "After eight" and in the dance club "High heels", admire Cairo from the Mukkatam hill and view "Sound and light" in the Valley of the Pyramids? And now you have a flight to your homeland?
How long to fly from Cairo to Moscow (direct flight)?
2800 km - remoteness of the Egyptian capital from Moscow (flight duration - more than 4 hours). For example, on aircraft "Egypt air" you will fly to "Domodedovo" in 5 hours 10 minutes, and "Aeroflot" - before "Sheremetyevo" in 4.5 hours.
Interested in the cost of air tickets Cairo-Moscow? Budget ticket costs in the amount of 10,700 rubles (at these prices, tickets can be sold in September, June and May). On average, they cost passengers 26,500 rubles..
Flight Cairo-Moscow with transfers
You can fly to Moscow with a connection in London, Istanbul, Frankfurt am Main, Vienna, Munich, Doha or other cities. Flight through Bahrain ("Gulf air") will increase the duration of your trip by 17.5 hours, via Doha ("Qatar Airways") - for 24 hours (you will have 14 hours before departure 2), via Vienna ("Austrian Airlines") - for 27 hours (before check-in for the 2nd flight, you will have free 18 hours), via Athens ("Aegean Airlines") - for 20 hours (for the 2nd flight you will be invited in 11 hours), via Bucharest ("TAROM") - by 15.5 hours, via Rome ("Alitalia") - for 24 hours (connecting time - 16 hours), via Dubai ("Emirates") - at 17 hours, via Sharjah ("Air arabia") - for 10 hours.
Carrier selection
Flights in this direction are carried out on airplanes (Airbus A 340-300, Embraer 170, Boeing 737-800) of the following carriers: "Egypt air"; "Aeroflot"; "SAS"; "KLM".
The staff of Cairo International Airport (CAI), located 20 km from the city (bus number 356 is available for travelers), will help you to check-in for the Cairo-Moscow flight. The airport has a shopping area, recreation areas with air conditioning, telephones, TVs, wireless Internet access, catering points, ATMs, bank branches.
What to do in flight?
On the plane, you can flip through fashion magazines, read or decide which of your loved ones to please by presenting gifts purchased in Cairo, in the form of a camel blanket, coffee with cardamom, dates in chocolate, figurines of camels, pyramids, scarabs - talismans of good luck, papyrus, oriental spices (saffron, rosemary, turmeric), carpets, incense sticks, oils and cosmetics, leather goods, glass, gold, copper, bronze, onyx and wood (masks, figurines, candlesticks), Egyptian cotton.
Photos