Excursions in Cairo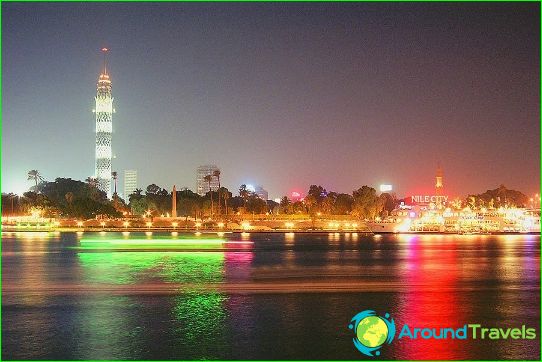 Cairo attracts many tourists and lovers of antiquity. Each tourist trip becomes a unique chance to get to know this city. However, the first trip turns out to be the most important, because the overall impression depends on it. Excursions in Cairo are organized at an ideal level, making your pastime seem intense.
Cairo landmarks
What attractions in Cairo are included in the excursion programs? What deserves the increased attention of tourists?
Great Pyramids of Giza. This landmark is distinguished by its proud appearance, which embodies the idea of ​​immortality. The number of pyramids is about a hundred and they are all different: large and small, stepped and with perfectly smooth walls. The pyramids of Giza are located along the banks of the Nile River, thanks to which tourists can feel the spirit of millennia and enjoy beautiful landscapes.
The Great Sphinx, the keeper of the Egyptian pyramids, wishes to meet you. In order to see it, you need to come to the foot of the Giza plateau. The Great Sphinx looks like a lion with a human head. Its dimensions are truly amazing: height - 20 meters, length - 73 meters. If you wish, you can stay for a light and music performance, during which you will hear the unusual stories of the construction of the pyramids and learn the peculiarities of the culture of Ancient Egypt, imagine how the Egyptians lived many centuries ago.
The citadel is an ancient fortress that repulsed the invasions of cruel conquerors. Inside the fortress there are palaces, mosques, barracks and warehouses. The walls offer amazing views of Cairo. After entering the Citadel, you must visit the Muhammad Ali Mosque, a large temple featuring a domed roof and two slender minarets. Construction took place in the middle of the last century, after which the mosque immediately gained fame.
The Egyptian Museum may amaze you as the collection that reflects the amazing art of Egypt is of true interest.
Sightseeing tours in Cairo are also popular. In order to understand the city, it is important to visit two unusual areas. First of all, you should visit the Islamic quarter of Khan al-Khalili, which has survived to this day. Here you can see the medieval city gates, residential buildings in the national style and madrasah schools. Christian Old Cairo has existed since ancient times. Here you can see Coptic churches, which have practically not changed since their construction. Their main difference from Orthodox churches is the almost complete absence of frescoes..
Get to know Cairo, because this city deserves the attention of every tourist seeking to understand what the modern world is, based on a rich history and amazing culture.!
Cairo

Photos of excursions in Cairo