Excursions in Sharm El Sheikh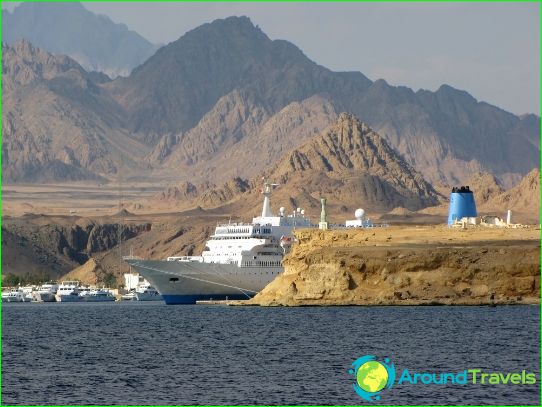 Sharm El Sheikh attracts many tourists who dream of feeling the beauty of the exotic. Why is this city one of the most popular? What excursions in Sharm El Sheikh deserve the attention of tourists?
The Sinai Peninsula, on which Sharm el-Sheikh is located, attracts with wonderful beaches and warm clean sea. Many tourists dream to fully enjoy a relaxing holiday and take interesting excursions. Among the attractions are the Monastery of St. Catherine, Mount Moses and the Colored Canyon.
Getting to know the sights
So, have you decided to start planning an excursion program in Sharm El Sheikh? What sights deserve your attention?
Every tourist should definitely visit the Monastery of St. Catherine and climb Mount Moses at night. It is important to be prepared for the fact that the walk will be difficult and require physical effort, so you cannot do without comfortable shoes. You will need to climb to an altitude of about 720 meters and cover approximately seven kilometers. In addition, the route runs along a narrow path, which makes the walk difficult and requires increased caution. What is so remarkable about the monastery of St. Catherine? First of all, it is a monastic center located in the valley. It is surrounded by three majestic mountains: Catherine, Safsaf, Moses. It is important to note that the height of the mountains reaches 1570 meters. The excursion involves inspection of the relics of St. Catherine and ancient icons. In addition, you can see the Burning Bush, which grows on the territory of the monastery..
Do you want to go on an extraordinary journey? In this case, you can opt for a trip in the best jeeps to the Colored Canyon. The program involves a visit to an unusual market located in Dahab. The market is a cluster of shops, each of which deserves the attention of tourists. You can buy beautiful jewelry and unusual souvenirs at low prices. Take the chance to buy the best souvenirs and gifts for yourself and for all your loved ones!
Do you still dream of thrills? So it's time for our ATV safari. Optionally, you can ride a camel and chat with the Bedouins.
Sightseeing tours in Sharm el-Sheikh will be the beginning of acquaintance with one of the most amazing and unusual resorts in the world!
Photos of excursions in Sharm el-Sheikh