Holidays in Egypt in July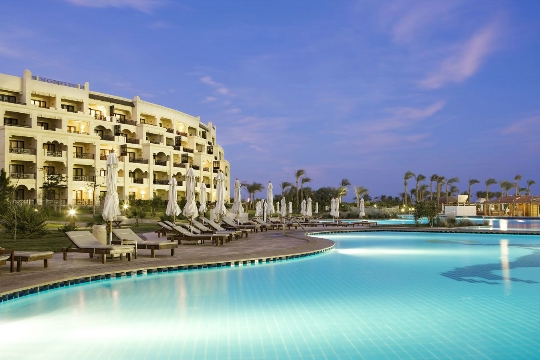 The long-established tourist destination, despite high temperatures, still attracts desert romantics to meet their dreams. Those who want to dip their weary bodies in the blessed water rush to the Mediterranean coast of Egypt. Others find a posh shelter on the Red Sea.
A real vacation in Egypt in July is complete bliss from sun and sea baths on the beaches, amazing trips to world-class shrines, photo sessions against the backdrop of the endless desert or the majestic pyramids.
Weather in Greece
It is unclear why tourists from Europe choose July for their holiday trip to Egypt, when day and night temperatures are at their peak. The degree of air heating reaches +45 ° C, and on average +30 ° C .. + 35 ° C. The water in the Mediterranean Sea is +25 ° C, in the Red Sea it is a couple of degrees warmer. But there are stronger winds that bring at least some semblance of coolness. The rains have gone to other shores and while they are not going to return to Egypt.
City of the living
There are many iconic places on the planet earth, several of them are in Egypt. The center of attention of many tourists is Luxor, near which there is an amazing place. The right bank of the Nile is called the City of the Living, the left bank, respectively, the City of the Dead. Each of them has monuments and amazing structures.
In the City of the Living, the main attractions are the Luxor and Karnak temple complexes. It is scary to imagine that in ancient times they were connected by an alley on which there were 365 sphinxes. The entire alley has not been preserved, however, the Egyptians are making efforts to restore it.
Luxor temple is full of secrets, many of the pharaohs contributed to the construction of this beautiful architectural structure. Many times have not survived, but the remnants of its former grandeur amaze a tourist, for example, two statues of Ramses II or an obelisk made of pink granite..
The Karnak temple complex is the pride of the Egyptians, this place stubbornly holds the second place in popularity among tourists (in the first, of course, the pyramids). The temple consists of three parts, each of which is dedicated to a particular Egyptian deity. Many rulers of the country had a hand in the construction of this architectural masterpiece..
City of dead
The city, located on the left bank of the Nile, is no less famous for its scope and the embodiment of architectural thought. The main attention of all visitors is attracted by the Hatshepsut temple, which was considered the most sacred of the sacred.
Practical tourism: Egypt

Photos of rest in Egypt