Independently to Egypt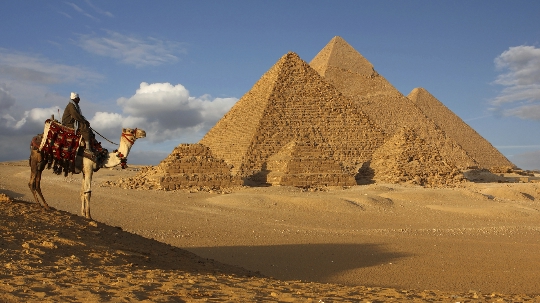 Such sea, sun and antiquities are not found anywhere else on the planet, given the short flight, unique climate and quite affordable prices for comfortable hotels and air tickets. A trip to the land of the pharaohs may start with a visit to a travel agency, but an increasing number of Russian travelers go to Egypt on their own. There are more than enough opportunities to find a hotel or apartment and plan excursions as you wish in the edge of the pyramids..
Entry formalities
A Russian citizen needs an individual visa to visit Egypt. It can be collected directly at the airport upon arrival by paying US $ 25. The entry permit will be valid for 30 days from the moment of crossing the border. In this case, the foreign passport must be valid for at least six months from the date of entry.
Arriving independently in Egypt at the resorts of the Sinai Peninsula and, in particular, in Sharm el-Sheikh, you can get an entry permit for 15 days completely free of charge, but you cannot leave the country and go on foreign excursions - to Jordan or Israel, For example.
Not a pound of raisins...
Local money is called pounds. They can be obtained in exchange for dollars or euros at any bank branch, at the airport or at the hotel reception. As a rule, dollars are exchanged at a more favorable rate, and therefore it is worth taking with you exactly the American currency..
Egypt is a country with an increased risk of fraudulent bank cards, and therefore it is best to have enough cash with you. A credit card should only be used to withdraw them in automatic terminals installed in banks. It is important to keep in mind that most banks and exchange offices are closed on Friday and Saturday, especially if they are away from the tourist area..
The cheapest resort for those who are going to Egypt on their own is Hurghada. The daily budget of a traveler here can be no more than £ 250 per day, while the hotel room will be equipped with air conditioning and a private bathroom, and it will be possible to eat in a cafe with a very decent level of service..
Valuable observations
The cost of renting an umbrella and sun lounger on city public beaches can range from 5 to 10 pounds.
Choosing a hotel, you should not consider even "treshki" without studying the reviews - the level of service in them is so minimal that you will have to forget about a comfortable stay. The situation when there are obviously extra stars on the facade is not uncommon here..
When ordering drinks, even in the heat, by all means give up ice - no one can give guarantees that it was prepared in compliance with sanitary requirements.
You should not be seduced by low prices for jewelry - the stones in them will most likely turn out to be fake, and the sample of the metal will be very far from the declared one..
Photos