Sales in Europe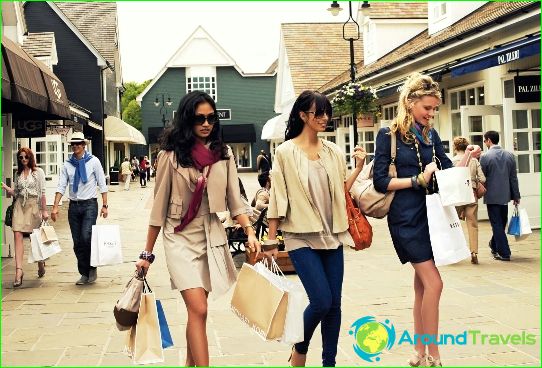 In some European countries, sales are regulated by law. Therefore, they start at exactly the right time. Such rules exist, for example, in Italy, Great Britain, Belgium, Spain and France..
Sales in Europe are characterized by huge discounts - up to 90%. Shopping centers during this period are full of buyers who line up in long lines. By the time the boutiques open, the crowd is besieging the doors of every popular store. Significant excitement is observed in the first hours of shopping centers. Such a massive interest of people distinguishes European sales. And this is understandable, because by the time the discount season starts, all boutiques are posting big discount announcements. Usually discounts range from 50-90%. Shopaholics can't resist the urge to purchase some branded gizmos at low cost..
What can be purchased in European countries
Sales in Europe are in high demand for fashionable apparel, accessories and footwear. The winter discount season starts after Christmas. In recent years, many malls have started announcing sales ahead of New Years. This is due to the huge number of consumers who are eager to prepare gifts for the holiday. Summer sales in Europe are also very attractive. Beautiful clothes of famous brands are mainly bought in shopping centers in Italy and France. The most popular fashion houses are located in these countries. In the summertime, visiting boutiques is complicated by the large influx of shopaholics. Stores during this period are simply overcrowded with customers who want to save money on branded goods. In addition, in the summer, European countries are actively visited by tourists..
Features of discount season in Europe
Sale dates are not set in Germany and Holland. Sellers decide when they should start lowering prices. Various markdowns and sales can be found there at any time..
The most popular city for shopaholics in Germany is Düsseldorf. It has a large number of good shops offering fashionable clothes. Many collections have discounts of at least 80%.
In Belgium, sales have clearly defined dates. Traditionally they are held in July and January..
Stores in Spain hold sales that last no more than a month, but not less than 7 days. Average discounts in boutiques in this country usually do not exceed 50%. Customers can purchase discounted clothing, accessories, shoes, electronics and other goods.
London is considered the center of sales in England. The largest hypermarket is Harrods. At a reduced cost, you can buy almost any product there. In the UK, it is profitable to buy knitwear, tweed and wool, souvenirs and tableware. Discounts range from 30 to 50%.
Photos