Cologne suburbs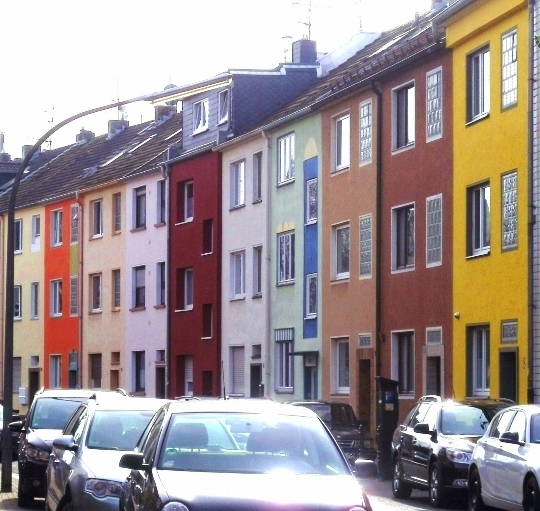 Old Cologne is called the Metropolis on the Rhine, the main decoration of which is rightfully considered the Cathedral of the XIII century. Listed as a UNESCO World Heritage Site, this temple invariably delights guests of the city. Curious travelers who have studied the city surroundings before the trip know that the suburbs of Cologne are of no less interest..
The lists include
The town of Brühl is quite small even by European standards. However, it belongs to the list of Cologne suburbs, where tourists are always eager to get. There are two reasons for this, and both of them are worthy of attention and time spent:
The Augustusburg Palace and the Falkenlust hunting castle were built in the 18th century. Experts call their architectural style the early Rococo, and the garden and park ensemble around the palaces even a person who does not understand anything in landscape design will call a masterpiece. Both buildings were erected by order of Archbishop Augustus of Bavaria. At the beginning of the 19th century, Napoleon was so impressed by the magnificent view of Augustusburg that he was upset at the impossibility of taking the palace back to France. The castle hosted receptions of foreign heads of state more than once, and the park became a concert venue for the performance of the most famous musical groups.
A visit to another attraction of Bruhl evokes invariable smiles on all tourists, regardless of age. In this suburb of Cologne, the Fantasialand amusement park, known throughout the Old World, has been opened. It works both summer and winter, and even world-class stars were its guests. Here kids can ride on traditional carousels with horses, and older kids can take part in themed shows and get to know the heroes of their favorite comics and cartoons. Water and roller coasters, panic rooms, distorting mirrors, attractions and fireworks - there are six thematic zones in "Fantasyland", among which you can choose any according to the age and taste of the young visitor.
Caught a fish!
Lake Otto-Meigler See in the town of Hürth is a popular holiday destination for Cologne residents. A fishing club has been created here, whose members not only do what they love, but also take care of the inhabitants of the reservoir and monitor the observance of the fishing conditions. On the shores of the lake, you can watch swans, mallards and coots nesting here..
This suburb of Cologne is also famous as the birthplace of Michael Schumacher, a great German driver and participant in the Formula 1 competition..
Photos