Things to do in Germany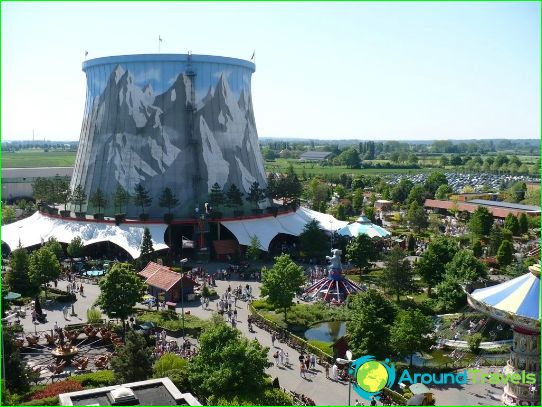 Entertainment in Germany is quite diverse. These are various zoos, music halls, and amusement parks, where both children and adults spend their time equally interesting..
Berlin Zoo
The Metropolitan Zoo is one of the largest in the world. A little less than 15 thousand different animals live here.
Opened back in 1844, it was already at that time different from their own kind. The structure of the enclosures takes into account the needs of the animals, so all the zoo inhabitants feel comfortable. Quite often, a low bush and a deep moat act as an obstacle between guests and animals walking along the paths..
Visitors are allowed to feed the animals. To do this, you just need to buy food from the vending machine located next to the aviary. The smallest visitors to the zoo, in addition to meeting animals, can also have fun in the children's town, where there are slides and various attractions.
Semper Opera
The Dresden Opera is renowned for being located in the most beautiful building ever occupied by an opera house. In addition, here you can listen to the oldest orchestra in the world, which has existed for more than 460 years. To see the building from the inside, it is enough to visit it along with a tour. Such familiarization walks are held every day. There are even excursions designed specifically for children..
The opera house was badly damaged during the bombing of the Second World War. It took 8 years to fully restore, but the invited masters were able to restore the lost splendor, so today you can see the Semperoper in all its former glory.
Cable car
Cologne's most unusual entertainment. During the trip, you can admire the beautiful bird's-eye views of the city. From the cable car you can really see the main pearl of the city - the Cologne Cathedral, it is almost impossible to estimate its scale up close, it is so big.
Fantasyland
This park is very popular with both children and adults. More than 2 million people visit it annually, and in 2003 it was recognized as the best among the country's amusement parks..
Territory «Fantasyland» divided into thematic zones. In the park, you can have a lot of fun, very scary, but never bored. For example, in the zone «Old Berlin» you will be able to ride the rides that are stylized as the beginning of the 20th century. If you want to tickle your nerves, then you need to go to Mystery, and the Wild West is located in Silver City. There are Chinatown, Mexico, and even the Fantasy zone in the park..
Leisure and tourism - Germany

Photos