Islands of germany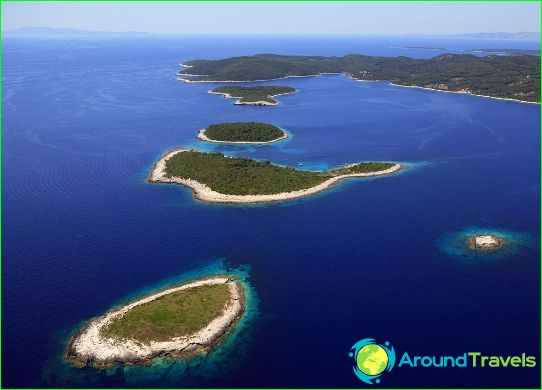 There are 70 islands in Germany. They are located in the North and Baltic Seas. The islands of Germany are popular tourist destinations despite the region's cool climate. It is not always sunny and warm there, it often rains. An uninhabited island is Libes, which is located in the Baltic Sea. Its width is only 200 m, length - 1 km, and the highest point is located at an altitude of 1.5 m above sea level.
Popular islands of the country
Borkum is considered one of the best islands in Germany in the North Sea. This is the largest land area of ​​the East Frisian Islands group. Borkum is famous for its mild climate and interesting history. The island's weather conditions are beneficial for human health. The healing properties of this resort were discovered only in the 19th century. A hospital for people with respiratory problems was set up on the island. This institution accepts tourists today, but its profile is much wider. There are hotels, health centers, restaurants and various entertainment facilities on the island..
Considering the most famous islands in Germany, one cannot fail to note the island of Sylt. Its shores are washed by the waters of the North Sea. The area of ​​the island is 99 km2. sq. The island relief is varied: green valleys, forests, hills, lakes, sand dunes, beautiful beaches. In the spring, Sylt turns into a huge blooming garden. Winds constantly blow on the island in winter.
The famous land area in the Baltic Sea is the island of Rügen, which covers an area of ​​926 sq. m. In size, it surpasses such islands as Sylt, Fehmarn and Usedom. There are wonderful beaches on the island of Yuist, which is located in the North Sea. There are few vacationers there, and there are no cars at all. The island of Hiddensee is considered to be the paradise of the Baltic. You can get to it only by ship, since it is located at a great distance from the mainland. There are no cars on Hiddensee, and nature has preserved environmental cleanliness. It is forbidden to build industrial facilities on the island. You cannot use vehicles other than bicycles and boats Wild tourism is also prohibited here, so you can only get to the island with a special permit.
Weather
In Germany, the weather is changeable. In summer, warm and sunny days can suddenly be replaced by cold and rain. The country does not have such phenomena as drought, extreme heat, tornado, severe frost or storm. The islands of Germany are located in a temperate zone. In the northern regions, a maritime climate prevails. In July, the average air temperature varies from +16 to +22 degrees. In January, the average temperature ranges from +2 to -5 degrees.
Photos