Holidays in Germany in August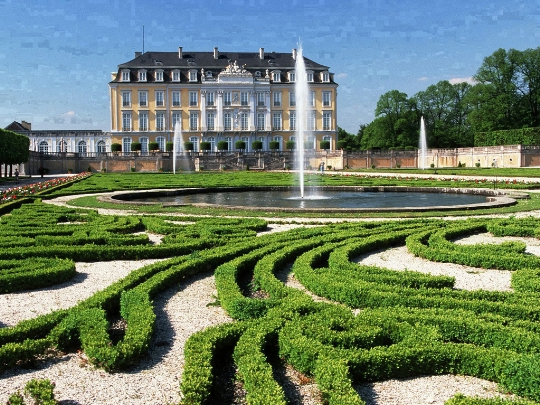 Despite the fact that August is the last month of summer, the heat is still quite enough to enjoy a beach holiday on the famous Baltic coast, to see the external beauty and severity of ancient cities during numerous excursions, without fear of getting caught in the rain.
Many of the tourists who have set themselves the goal of making a foray into German shops, actively saying goodbye to summer collections these days, that is why they choose a vacation in Germany in July. And they can be understood, forgiven and join the crazy shopping in endless shopping malls, boutiques, galleries.
August weather conditions
The mild climate and warm temperatures of the final month of summer continue to attract tourists from all over the world. This is the most comfortable time to visit, the cool weather allows you to tolerate long walks and travels around the country, and warm enough nights make it possible for long walks under the high, starry German sky..
The temperature background of August is one to one equal to that of July, the same +23 ° C in the daytime (practically throughout Germany) and +13 ° C, respectively, in the dark. As for the water temperature, the German weather creates excellent conditions for those who like to swim, + 22 ° C is a great way to improve their health and relax. For the most heat-loving, who prefer even hotter springs, numerous hotels with chic pools and spas are open..
Start of the beer season
Along with the discovery of crazy and endless shopping, the dreams of many ladies who came to Germany, August will delight representatives of the courageous half with the opening of a big beer season.
This month gives a start to numerous holidays of a delicious, foamy drink, beloved even in the most remote corners of the planet, but here elevated to a cult. At the legendary festivals, endless tasting of the most famous brands of factory beer and home, small family businesses, global brands and, of course, local varieties begins..
A metalhead's dream
Every year, in August, in the small town of Wackene, near Hamburg, a grandiose event is held, in which representatives of the most difficult direction of rock and their numerous admirers consider it an honor..
The peculiarity of the holiday is that there are no chances for speculation with tickets, they are personalized, sold like hot cakes on a frosty day. The frenzied fame of the event allows the organizers not to worry at all about the number of visitors and concentrate entirely on the music marathon..
Leisure and tourism - Germany

Photos of holidays in Germany