Prices in Hong Kong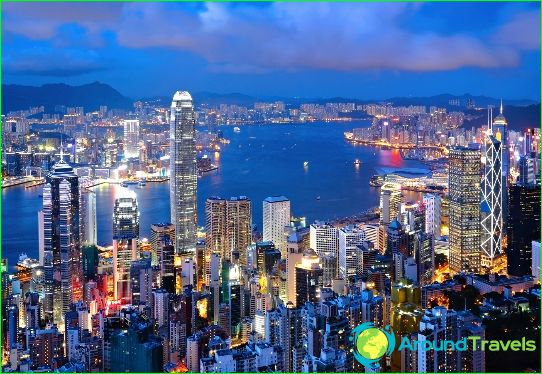 For a tourist who travels around the world, it is important to have an idea of ​​prices in different countries. This helps you plan your budget wisely, avoiding unnecessary expenses. In this article, we will tell you what are the prices in Hong Kong.
It is worth noting that a trip to the Chinese province of Hong Kong is associated with large expenses. A ticket from Moscow to Hong Kong costs about 20 thousand. The popular currency there is dollars. Therefore, it is better to exchange rubles for dollars before departure. The most important issue for a tourist is rental housing, since he cannot do without a roof over his head..
Prices in Hong Kong hotels
The cost of living depends on the stardom and on the conditions in the room. There are many accommodation options for travelers in Hong Kong. During the rainy season, guests of the city are offered discounts on hotel services. For convenience, we provide prices in hotels in rubles. A room in a hotel 1-3 * costs from 300 to 12-13 thousand rubles.
Accommodation in a 4 * hotel costs at least 6,000 rubles. 5 * hotels offer rooms for 7 thousand rubles and more. Service in five-star establishments is perfect, the quality is higher than in 5 * hotels in other countries. There are budget options in hostels. They are dorm-like establishments. If you have limited financial resources, then a hostel is what you need. In Hong Kong, a bed in a hostel costs 100 rubles per day. To rent an apartment in the center, you need to spend 9-10 thousand rubles. An apartment on the outskirts will cost 5,000 rubles.
Nutrition issues
Food costs make up a significant portion of your cash spending. You can eat in Hong Kong at a restaurant, cafe, McDonald's. You can buy food from the market or the supermarket to cook for yourself. In an inexpensive restaurant, lunch costs 230-250 rubles. In a mid-range restaurant, a three-course meal costs 1,000 rubles per person. You can have a snack at McDonald's for 150 rubles. To try sushi, you need to spend about 200 rubles. Breakfast at Starbugs cafe costs at least 300 rubles.
Entertainment and excursions
To have a good time in Hong Kong, you have to spend quite a lot of money. Disneyland, which looks like a fairy tale, deserves special attention. Not only children but also adults like to relax there. A child ticket costs 1,000 rubles, an adult ticket costs 1,500 rubles. The city has attractions that can be visited for free. Paying for a ride on the Cable Car (ticket price from 400 to 900 rubles), you will get to the majestic statue of Buddha. The highest point of the island is Victoria Peak. You can visit it as part of an excursion group, paying 700 rubles.
To visit the floating village of Aberdeen, you need to spend 600 rubles. A sightseeing tour of Hong Kong involves visiting places such as Madame Tussauds, Man Mo temple, tea-ware museum, etc. The cost of the excursion is 700 rubles. A ticket to the Ocean Park amusement park costs almost 1000 rubles.
Photos