Budapest in 3 days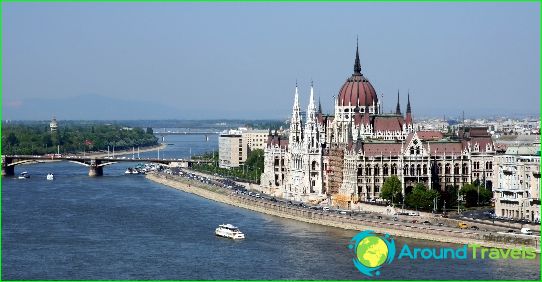 The incredible beauty of the Hungarian capital does not leave indifferent any of its guests. Once in Budapest for 3 days, the main thing is not to get lost and have time to see at least the most basic sights of one of the most interesting cities in the Old World.
Let's go through the styles
The most famous avenue of the city is named after Andrássy. Its construction began at the end of the 19th century and lasted for almost four decades. It is worth walking along the avenue slowly so as not to miss any of the local attractions. The exquisite building of the Hungarian Opera and the gray Museum of Terror, from which the chill of the past tragedy barely perceptibly blows, the front facade of the Museum of Fine Arts and old coffee houses, where a fragrant drink is prepared according to amazing recipes, all of this is Andrássy Avenue. Along its entire length, the street is decorated with many buildings, from the facades of which the Atlanteans and Caryatids gaze at the strollers, giving the walk a special atmosphere of immersion in history.
Becoming Islanders
In the middle of the Danube River, dividing the city into Buda and Pest, there is an island with a park. Its history is full of drama. The daughter of King Bela IV, Princess Margit, was to become a nun at the behest of her father, if, with the grace of God, the Tatar-Mongols left the country. The Almighty heard the king's vow and the invaders left home, and the unfortunate girl became God's bride.
Today in the park you can ride bicycles, relax in the thermal springs and even go surfing in the artificial wave pool. Here in the park are the ruins of the monastery of the Dominican order, on the territory of which the unfortunate Princess Margit found her shelter.
Thermal springs are a tourist attraction in the Hungarian capital, which allowed its residents to arrange baths. Once in Budapest for 3 days, it makes sense to steam in an oriental way in Rudash. This bathhouse was inherited from the Turks, and its octagonal pool is hidden under a luxurious dome with columns. In the arches are hidden steam and small pools. Pleasure and delight, especially in the winter season, are guaranteed for one hundred thousand percent!
We eat chestnuts
The famous Hungarian dessert "Shomloy Galushka" was invented by pastry chef Jozsef Belaya in the middle of the 20th century. Since then, chestnut puree, rum biscuits and whipped cream combined in one bowl have been the most popular treat in Budapest. The dessert has several international prizes, and you can taste it in any coffee shop, arriving in Budapest for 3 days.
Photos