Things to do in Budapest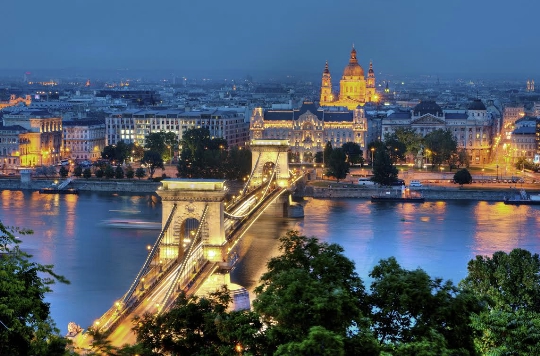 Entertainment in Budapest is visiting exhibition galleries, museums, theaters, concert halls, the National Opera, jazz clubs, taking part in festivals and celebrations (Opera and Ballet Festival, Budapest Wine Festival).
Amusement parks in Budapest

"Aquaworld Budapest": in this water and entertainment complex, visitors will be delighted with the available water slides (11), swimming pools (15), saunas (20), jacuzzi. It is worth noting that guests here will be able to see a copy of the Angkor Wat temple, and at their service the park provides such water attractions as "Carpet plane", "Jungle", "Mountain Creek", "Black hole" and others.
"Vidam park": here you can ride 50 rides (carousel with horses, "Dragon railroad", Ferris wheel, "Roller coaster"), spend time at the climbing wall, go go-karting.
What entertainment in Budapest?
If nightlife is your thing, check out the nightclubs "Alcatraz" (guests will find a rich entertainment program, live music concerts, signature cocktails from the local bartender), "Fat Mo's Music Club" (fans of blues, jazz and soul parties will like to relax in this club), "E-Klub" (the institution has 2 dance floors, 4 bars, a summer terrace, and also specializes in different musical styles).
An interesting entertainment can be a visit to the wine cellar of the Leach family, where they will take you on an excursion and offer to taste several varieties of wine..
In Budapest, you should stroll through the Varosliget city park and visit the circus located on its territory - you can admire a colorful show with animals, clowns and acrobats.
Fun for kids in Budapest

Children's railway: here 10-14-year-olds can operate semaphores, meet and see off trains, sell and check tickets for passengers.
Palace of miracles "Millenaris": young visitors will be able to visit interesting exhibitions, as well as get acquainted with the laws of physics, playing with unusual exhibits and making interesting experiments. In addition, children are invited here 2-3 times a year to test unusual technical innovations..
Budapest Zoo: here children and adults can see representatives of the fauna from all over the world, as well as visit an area where you can feed and play with domestic animals - sheep, goats, birds.
"Tropicarium-Oceanarium": here you can visit any of the 8 thematic zones and see tropical birds, various animals, insects, marine life. Children, for sure, here will want to stroke and feed the stingrays from their hands under the supervision of a professional.
A rich excursion program, visits to the baths, walks along the Danube - all this awaits you on your vacation in Budapest.
Photos