Airport in Delhi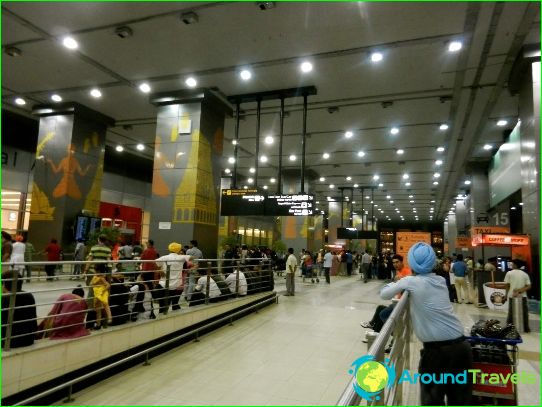 The airport in Delhi is named after Indira Gandhi, the former Prime Minister of India. It is the largest air hub in the country with flights to Russia, Europe and America..
How to get there?
The fastest way to travel is by metro. In order to unite the city and the airport in Delhi, a special line was built along which bullet trains run. The cheapest and most common way of getting around is by buses running between the airport terminal and the city center. In addition, Indian buses are considered the most environmentally friendly of the city. However, it should be remembered that buses, as a rule, are always very full, and this can create some inconvenience for tourists..
Baggage
In order for guests and passengers to feel comfortable before check-in, there is a 24-hour luggage room at the airport. Not far from it there is also a service desk of the company, which wraps luggage in a special protective film, which will help protect things from unexpected contamination or damage on the road. Packing takes about a minute, but it guarantees the safety of luggage throughout the entire transportation.
Shops and services
On the territory of the airport there are fast food cafes, coffee shops and restaurants, where everyone can have a pleasant time with a cup of tea or coffee, as well as a snack before the flight. The airport terminals have bank branches and ATMs, currency exchange offices and a post office. In addition, there is a first aid station and a pharmacy on the ground floor. The city's air terminal offers the services of lounges of various levels of comfort, where you can have a good time while waiting for boarding a flight..
Pilgrim Terminal
For those who go to the Hajj every year, there is a separate terminal. All flights to the countries of the Middle East are made through it, so that the flow of believers does not intersect with passengers, who often have a different religion..
Photos of Delhi airport