Delhi Markets & Malls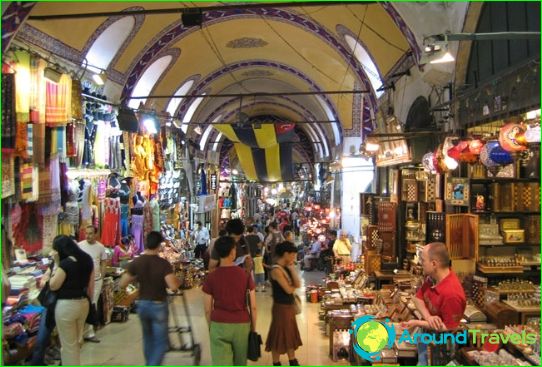 If you want to feel the Indian flavor, you should visit one of the Delhi markets. They are narrow streets with shops and a huge number of people, where you can easily get lost. Delhi markets do not shine with cleanliness and safety, but if you have not been to the Indian market, you have not been to India.
Here they buy bright clothes made from natural fabrics, saris, handmade leather shoes, goods of local artisans, silver jewelry, spices, incense, Ayurvedic medicines, cosmetics.
Delhi Markets

The Main Bazaar is located next to the New Delhi train station. Here you can gawk at hippies or rastamans and representatives of similar subcultures.
Connaught Place and Connaught Circus border the underground Palika Bazaar. Here you can buy decent quality European clothes and authentic Indian, high-quality discs with classical Indian music.
Yashwant - here Russian-speaking tourists will find it easy to communicate. No wonder it is located near the Russian Embassy.
Chandi Chowk stretches along a long street for four kilometers. The best place to buy cheap Indian silver, both wholesale and retail, is the market. It is better if you have a reagent with you to assess the quality of the metal. Sulfur does not change its color when it comes into contact with a fake, and if it is slightly heated in the presence of silver, it becomes black.
Haat-Bazaar - exists under the patronage of the Tourism Authority of India. In addition to the sale of folk crafts, concerts and exhibitions are held here..
Manjanu-ka-Tillu - a market for authentic Tibetan goods in the north of Delhi in the place of residence of expatriates from Tibet.
Markets start late. Uncrowded «morning» lasts hours to twelve in the afternoon. The peak of trade begins at 4 pm and then until late in the evening the hum and bustle of the people does not stop here..
Shopping centers:

Ansal Plaza is a modern shopping center. There is an English pub and department «apple» electronics.
Connaught Place - Delhi's downtown area. There are modern shops along the perimeter of the circular central square..
Raiori - there are five large shopping centers in this area.
There are many shopping centers in Delhi, where you can find both Western brands and oriental goods at low prices..
Photos of Delhi shops