What to do in Goa?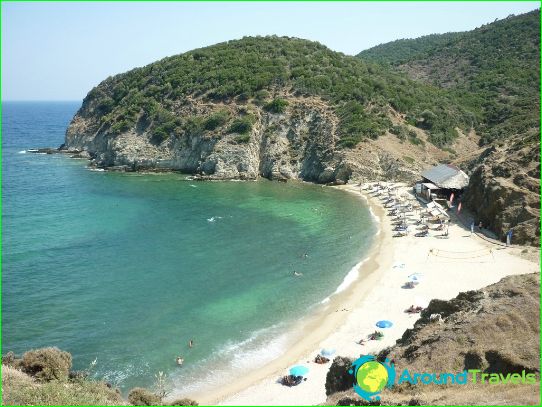 Goa is an Indian state popular with travelers: in this paradise, everyone can find interesting places for recreation and entertainment. Everyone likes to relax in Goa - families with children, lovers of discos, and active tourists who love water sports..
What to do in Goa?

Visit natural parks, for example, in the Cotigao or Bondla nature reserve (they are famous for their beautiful nature and diverse fauna);
Undergo healing and cleansing procedures in Ayurvedic centers;
Watch the sunset by the sea in one of the cozy shakes (for example, "Oceania");
Visit the famous trance parties.
What to do in Goa?
Arriving in Goa, you should definitely see the Church of St. Francis of Assisi, the forts of Alorna and Agubada, the Cathedral of St. Catherine. Attractions of South Goa: Margao (the unofficial capital of South Goa), where the ancient Church of the Holy Spirit is located; Colva beach; nature reserve Kotigao; Palolem beach. Sights of North Goa: Mandovi River, Anjuna Beach and Calangute, Kerkar Art Gallery.
Dudsagar waterfall is a striking landmark of Goa. To get to it, you have to go through the jungle. But you can see bison, buffalo and many birds. Going on an excursion to the waterfall, you will have the opportunity to stop at the Mahadev temple.
In South Goa, you can relax in palm groves, on fabulous beaches with white sand, swim in the crystal clear ocean. This place is ideal for a relaxing class holiday "luxury".
And North Goa differs from South Goa in that tourists with different income levels can relax here - this place is famous for noisy parties and festivals..
Leopards, porcupines, deer, crocodiles, monkeys and turtles can be seen in the Bondla Nature Reserve. And there is also a Botanical Garden and children's rooms where children who came here with their parents will have fun..
The Arabian Sea is ideal for diving: you can see interesting and varied underwater life with corals, tropical fish, sharks, rays and sea turtles. In addition, while diving, you can feel like a treasure seeker, because these waters hide many sunken ships..
Families with children will love beach activities - you can go on a voyage by boat, go water skiing or jet ski.
In memory of Goa, you should definitely buy sarees, jewelry, copper and bamboo souvenirs.
Clean sand beaches, interesting excursions, amazing cuisine, flavored with Indian spices, diving, windsurfing, beach parties - you can enjoy all this when you come to Goa.
Photos of where to go in Goa