Trip to India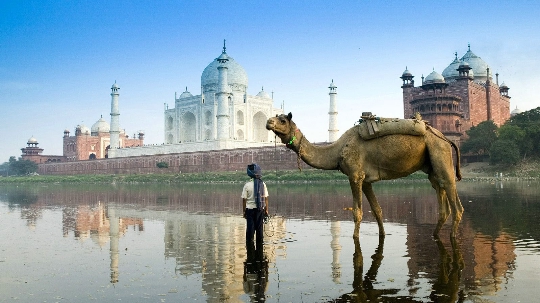 A trip to India and independent travel between the states can be the most exciting adventure, but you need to forget about hitchhiking..
Cars
The country is entangled in a network of roads, but they are of incredibly poor quality. The tracks are very narrow and often do not have the usual road markings and signs.
An extensive road network covers all the states of the country, so getting to the right place will be easy to learn. You will travel between big cities on a modern comfortable bus, but, most likely, packed to capacity..
You can also get around the city by taxi. Only in most cars the meters are either broken or missing, so the cost of the trip should be discussed before getting into the car. But the taxi meter is working, then you need to require it to be turned on.
Air Transport
India has a well-developed air transportation network. Service is provided by local airlines. In this case, the flight can also be made on the planes of private airlines. Flight conditions and prices practically do not differ from state air carriers.
Railways
Trains are the most convenient way to travel. Almost all large cities in the country are connected by railways. The fare is relatively low. True, sometimes the road just ends, and then you can get to the next station only by bus.
India has a special program called «Indian pass», which literally translates as «Pass to India». Only guests of the country can use it. Under the terms and conditions, you will receive a ticket that entitles you to travel with certain benefits for a specified time period. It must be used within a year. It must be remembered that such tickets are always personalized and it will not work to transfer it to another person.
There are also children's programs on Indian Railways, in particular, «Kid's Pass to India». After purchasing it, a child who has not yet turned 12 years old is entitled to a large discount (50%) from the fare. Children under 5 years old can travel for free.
Trains in India vary in terms of comfort. You can choose among:
double compartments with individual air conditioning;
four-seater coupes, also equipped with air conditioning;
six-seater cool coupes;
sleeping car;
common carriage.
You can buy tickets at separate ticket offices intended specifically for tourists. But it is better to book them in advance using the automatic ticket counters..
It should be remembered that the trains here are not as fast as in Europe, and therefore the most convenient way to travel is by express..
Photos