Holidays in Kerala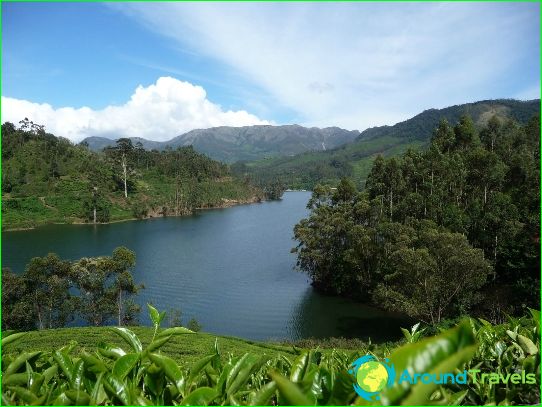 Holidays in Kerala are popular among those who want to spend time on the beaches, admire the magnificent nature and tropical greenery, examine unique exhibits in numerous museums, improve their health in Ayurvedic centers (the health complex is based on massages using special essential oils, meditation, yoga classes, cleansing procedures, special diet).
The main types of recreation in Kerala

Excursion: programs include visiting Fort Kochi, St. Francis Church, Padmanabhaswamy Temple, Mattancheri Palace, Krishna Temple, visiting Periyar and Eravikulam National Parks, Atirapalli Waterfall, Lake Pukot.
Active: Active travelers can go diving, kayaking and surfing, water skiing, jungle trekking, spice plantations, elephant safaris at the Kodanad nursery, houseboat sailing through backwaters and lagoons, fun at Wonder la Amusement Park.
Beachfront: on Varkala beach you can not only swim and sunbathe, but also drink water from healing mineral springs, look into fish restaurants, entrust your body to skilled masseurs who own special massage techniques. And those who wish can play cricket or volleyball on the beach on the equipped grounds.
Prices for tours to Kerala
It is advisable to have a rest in Kerala in November-April. Since December-March is a high tourist season, you should be prepared for an increase in the cost of vouchers during this period. It is worth noting that the most expensive tours to Kerala are implemented for the New Year and Christmas holidays - at this time, guests are entertained here with festive events and colorful festivals. For those who want to save money, it makes sense "hunt" on last-minute tours by subscribing to promotions of several travel agencies.
On a note!
Changing money from hands in Kerala is highly discouraged. The same should not be done in shops, in front of the entrance to which there are no large signs informing about the exchange (this indicates that the owner of the shop does not have a license, which means that he carries out this activity illegally, which is a criminal offense).
On vacation, you should not drink tap water (drinking and brushing your teeth is better with bottled water), ice drinks, milkshakes, freshly squeezed fruit juices.
When visiting temples, men should wear trousers and a shirt, and women should wear clothes that cover their shoulders and legs..
If you want to take a picture of a colorful-looking Indian, be sure to ask him for permission (for a mini-photo session, he can be left a reward of 10-20 rupees).
From a vacation in Kerala, it is worth bringing Indian silk, bronze figurines of deities, Indian spices, incense, sweets and tea, sandalwood carvings, bansuri bamboo flute, Ayurvedic cosmetics.
Photos of holidays in Kerala