Airport in Bari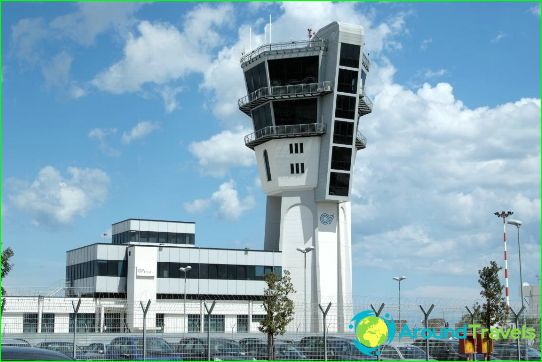 The airport in the Italian city of Bari is named after Karol Wojtyla. It is located about 10 kilometers northwest of the city center. This airport is often referred to as Aeroporto di Palese Macchie (the area where the airport is located). After significant reconstruction in 2006, a new passenger terminal with four telescopic ramps began to function at the airport, and a control tower and several car parks were commissioned..
The airport regularly operates flights to many European cities, such as Riga, Milan, Madrid, London, etc. A large number of flights are operated by the well-known low-cost airline Ryanair. The airport in Bari serves about 2.5 million people annually.
History
The airport was originally used by the Air Force. The first civil flights began only in the 1960s. Then there were flights to Rome, Palermo, Venice and other European cities..
Soon, it became necessary to create an additional runway and a passenger terminal (before that, the Air Force building was used as a terminal). In 1981, a cargo terminal was built, which later began to be used as a passenger terminal..
In 1990, Italy hosted the FIFA World Cup, so the passenger terminal was modernized and the runway was lengthened..
In 2002, the airport reached its maximum capacity, so it was decided to start construction of a new terminal, which, as noted above, was commissioned in 2006..
Services
The airport in Bari offers its passengers all the services they need on the road. Hungry passengers can visit cafes and restaurants located in the airport terminals.
There is a VIP lounge for business class passengers. In addition, airport guests can use ATMs, post office, parking, wireless Internet, if necessary, contact the first-aid post, etc..
Transport
The airport is located at a distance of 10 kilometers from the city. You can get to the city from the terminal buildings by bus. In addition, tourists can always use the services of numerous taxis.
Photos Bari airport