Venice in 2 days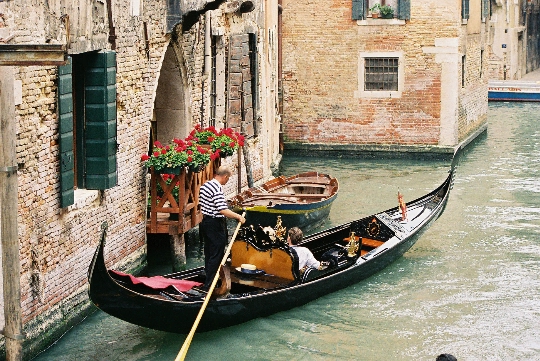 Medieval palaces and dark water of canals, delicate bridges and thousands of pigeons in Piazza San Marco, narrow streets and a light haze of Murano glass in tiny showcases - Venice, which, of course, cannot be comprehended in 2 days, is still beautiful, multifaceted and amazing. And even in such a short time, you can manage to see the most unforgettable.
the main street
It is best to start your acquaintance with Venice from its central avenue, the role of which is played by the Grand Canal. It crosses the entire city and stretches for four kilometers along the palazzo, squares and narrow streets. Getting off the side of the vaparetto - river boat - at the end of the Grand Canal, travelers find themselves in the very heart of the old city on St. Mark's Square.
Its main attractions are the basilica of the same name and the Doge's Palace. These architectural masterpieces were built in ancient times, but until now, the openwork outlines of medieval buildings serve as symbols of the city, where all travelers aspire and for whom romance is not an empty phrase..
A walk in San Marco, a visit to the basilica with its unique altar, a visit to the courtyard of the Palace and its inner chambers will take several hours. It's best to dine a little outside the central square, because prices for even a cup of coffee in one of its restaurants can seem completely unmerciful..
In the labyrinth of palaces
In Venice, in 2 days you can have time to see its many palazzo. This is the name of the palaces built during the heyday of the Venetian Republic. Many have survived in an almost original form, and it is a special pleasure to touch their cool rough walls. Numerous signs directing tourists to the main square of San Marco will help you not to get lost in the maze of streets..
In the central part of the city, no less than the Doge's Palace are worth seeing:
Rialto and Ponte dei Sospiri bridges.
Campanille Bell Tower.
Zekka Mint and St. Mark's Library.
Magnificent frescoes of the Scuola Grande dei Carmini Cathedral and the Frari Basilica.
Royal garden.
In the immediate vicinity of the main square, there are many palaces that once served as residences of the Venetian noble families.
On board the gondola
Arriving in Venice for 2 days, you can and should find time to walk along its canals on a gondola. This ancient means of transportation has now become a tourist attraction, but gondoliers still play barcarole, the wind from the lagoon is intoxicating, and the beauty and shine of the dark water are mesmerizing. The pleasure, however, does not belong to the category of cheap, but it leaves an impression for a long time.
Photos