Airport in Riga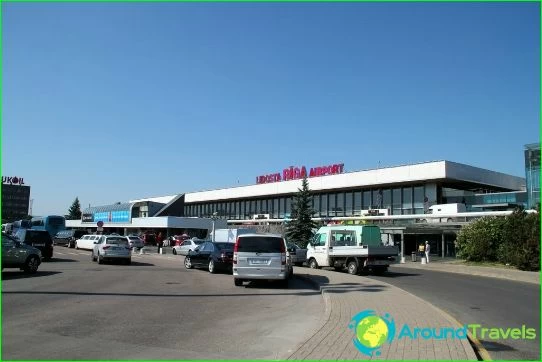 The airport in Riga is located 12 kilometers from the capital of Latvia and has the status of an international air port. It ranks first in the Baltics in terms of passenger traffic. «Air gate» cities connect it with thirty countries and hundreds of cities around the world, including large air hubs in Russia. The airport is home to the largest aviation museum in Europe.
How to get there?
The airport in Riga is connected to the city by several public transport routes. With an interval of 10 minutes to the airport from the center there is a bus number 22, and the trip itself takes only half an hour. The ticket is purchased from the driver at the entrance and costs about one and a half euros.  
Parking
For the convenience of guests and passengers arriving at the airport in Riga by car, there are several parking lots on the territory of the air station - one short-term and two long-term parking located near the building. Each parking lot is open 24/7 and also offers excellent service at a friendly price..
Baggage
On the ground floor of the airport terminal, there is a luggage room that works around the clock, as well as a dressing room where you can drop off your outerwear while traveling. The cost of one piece of luggage for the first eight hours is only one and a half euros. Luggage storage provides a very convenient service - storage of small items not allowed for transportation, where storage of one set costs one and a half euros per day.
On the second floor, there are luggage packing counters, where a suitcase or bag is wrapped in a dense layer of a special film that protects things from unforeseen contamination or damage that may occur during transportation.
Shops and services
In the Riga airport there are shops of both the usual type and duty-free shops DutyFree, located in «sterile» zone after customs control. In addition, in the terminal building there are bank branches, ATMs, currency exchange offices, as well as the TaxFree service, which carries out VAT refunds. There are restaurants and cafes nearby, ready to receive guests and feed them a delicious lunch or a light snack to brighten up the wait before boarding the flight..
Photos of Riga airport