New Year in Riga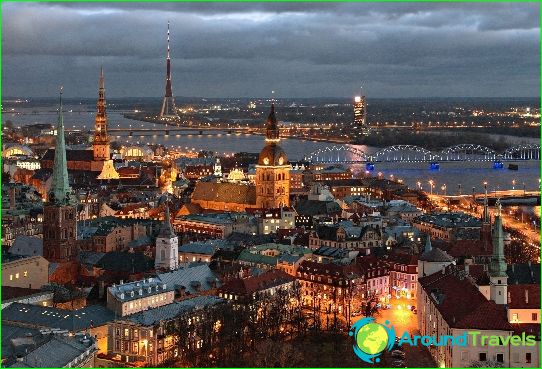 It is no coincidence that the capital of Latvia is called Little Paris. It is beautiful, old, preserved its cultural and historical past and is very creative. Its inhabitants sing and paint, dance and cook delicious dishes, they know how to create coziness and celebrate holidays widely and on a grand scale. So maybe the New Year in Riga is exactly the option for spending a winter vacation that will become the brightest and most memorable?
First among equals
Residents of the Latvian capital claim that it is their city that has the honor of installing the first Christmas tree. More than five hundred years have passed since then, and the custom not only took root, but also successfully spread throughout the world..
The festive weeks begin before Catholic Christmas. Since mid-December, the city itself resembles a richly decorated New Year tree. Every store, restaurant or just a residential building competes in its quest to decorate facades and showcases. Riga's delicate taste and chic make the illumination especially bright, the illumination of bridges - delicate and delicate, and the counters of boutiques and department stores - luxurious and attractive.
For fans of antiquity
New Year's Eve in Riga is an extraordinary opportunity to enjoy walks in the old town. Frosty tree branches and frosty patterns of window panes make the capital of Latvia especially romantic and make its guests forget about the time.
The main masterpiece of architectural thought is the Dome Cathedral, built in the 13th century. Today this magnificent building hosts the exposition of the Maritime Museum and welcomes visitors to the City History Museum..
Old Riga and its historical center is a whole ensemble, in which each building or mansion is a masterpiece of past eras. From the observation deck of St. Peter's Church, you can look around and take memorable photos, and after going down to the ground, walk to the Riga Castle, whose former might allowed the Livonian Order to maintain its military advantage for many decades.
Photos of New Years celebration in Riga