Shops and shopping centers in Riga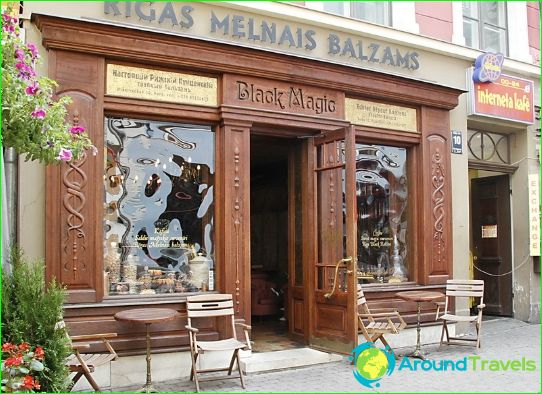 There is hardly a need to visit Riga solely for shopping. For these purposes, it is easier to buy in advance a cheap ticket to Germany or Milan. Online shopping is also highly competitive. If you are visiting Latvia for excursion or business purposes, then the following information will help you have a good time and please your loved ones with souvenirs.
Popular shopping places in Riga

In Old Riga, the area of ​​Brivibas, Terbatas, Krisjana Barona, Chaka streets is convenient for walking, shopping, relaxing in restaurants and cafes. Here, as in many European capitals, boutiques of famous brands coexist with shops of local producers..
Be picky when shopping for Latvian souvenirs. China is a master at making trinkets, knows how to disguise itself as folk art of any country. Even jewelry, figurines, paintings from amber, traditional for the Baltic States, may turn out to be plastic imitations.
Authentic craftsmanship can be found in small art galleries. Authentic souvenirs are also sold at fairs, for example, on Dome Square. There is also a souvenir shop on the corner of Maza Smilšu and Valnu streets, which accepts products from artisans for sale.
Larelini brand store on st. Brivibas sells high-quality Latvian linen goods: tablecloths, napkins, bed linen, bags for bulk products, etc. Knitted hats, scarves and mittens, which grandmothers sell from street counters, are actively bought up by frivolously dressed tourists in bad weather.
Riga balsam in Latvijas Balzams brand stores is cheaper than in the airport duty-free zone. There are a couple of these shops in the Old Town..
Ceramics are in great demand among tourists. In small workshops in Old Riga, artisans teach their skills and invite guests to create masterpieces of pottery themselves. When working with a potter's wheel, remember that size matters. Ceramics are fragile and heavy, then you will have to take your masterpiece home!
There are a large number of shopping centers in Riga, where you can quickly purchase all the necessary things. Shopping centers for mass shoppers are Galerija Centrs, Galleria Riga, Alfa, Spice and Spice Home, Domina. These are standard malls with a wide variety of goods and entertainment. It is worth looking in them for Dzintars cosmetics, which have won love for a long time, and Madara, a new brand of Riga cosmetics. Latvian underwear is also widely represented in shopping centers. The brands Lauma, Rosme, V.O.V.A are popular among Riga women and visitors. For lovers of high-profile design names in Riga, there are shopping centers such as Podium and Sky & More with clothes and accessories..
Stores with stock prices in Riga do not differ in scale, but they are. For the average wallet, such shops on the street will be pleasant. Gertrudes and Baznicas, K. Barona with quality clothes from England. Pay also attention to the representative of the BestSecond chain at ul. Terbatas. More expensive brands with big discounts can be bought at Blow store at the intersection of K. Barona and Elizabetes streets.
Photos of Riga shops