Shopping in Riga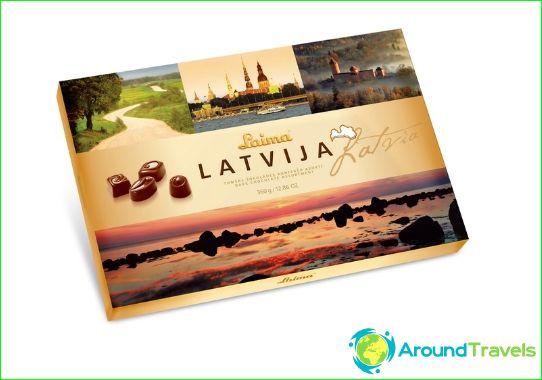 Riga is not just the capital of Latvia and one of the largest cities in the Baltic States, but also a cozy, old, cultural and business center of the country with a unique history and architecture. It is also a true oasis of entertainment, relaxation and shopping for tourists looking for a vivid experience..
Like any other European capital, Riga offers many options for varied and quality shopping. Shopping in this city does not cost much. A high level of service, European atmosphere, a huge selection of goods, friendly service in Russian makes shopping in Riga an exciting experience and allows you to get a lot of positive emotions. Large shopping centers, fashion boutiques, outlets, supermarkets and small shops, souvenir shops open their doors every day for local residents and guests of the capital. An important advantage of shopping in Riga is that you can spend it here with any amount of money, and all this thanks to seasonal sales and discounts..
Popular shopping

Clothing. A wonderful gift for real fashionistas will be simply a stunning selection of fashion brands, whose products can be purchased in the Latvian capital. Both in large shopping centers and in small boutiques, clothes of different classes are presented - from simple clothes to expensive exclusive models of such well-known brands as Benetton, Mango, Zara, Motivi, Cubus, Miss Sixty, Sasch, etc. It is worth noting that the prices for clothes of world famous brands in Riga is several times lower than in similar Moscow boutiques. Every year in the capital of Latvia there are traditional and rather tempting sales - pārdošana. In addition to clothing, special attention is paid to lingerie. «Lauma» local manufacturer, which has an interesting design, excellent workmanship and low price.
Textile. Linen and wool products are popular among tourists: stylish shopping bags, tablecloths, fashionable knitted sweaters, hats, scarves, gloves and socks made of natural sheep wool. These products can be found in abundance in city shops and markets..
Amber products. As the main souvenir from Riga, it is customary to bring a sun stone - amber. Latvia is very rich in this natural material. In the souvenir shops and shops of the Latvian capital, there is a huge assortment of amber products: from inexpensive handicrafts to fairly expensive amber jewelry. In addition to amber, other jewelry can be purchased in Riga - original brooches, chains, semi-precious stones and glass products..
Riga balsam. What to bring from Riga? One of the business cards not only of Riga, but of the whole of Latvia is the well-known Riga Black Balsam. This legendary fortified drink is made from herbs, flowers and medicinal roots. You can buy it in supermarkets or specialty stores..
Perfumery. For those who wish to buy cosmetics and perfumes in Riga, the capital of Latvia offers its own brand called «Dzintars».
Souvenirs. When visiting one of the many souvenir shops in Riga, be sure to pay attention to traditional ceramics, wood and leather products. Handcrafted, these souvenirs are imbued with warmth and a special spirit..
Photos of shopping in Riga