Holidays in Latvia in March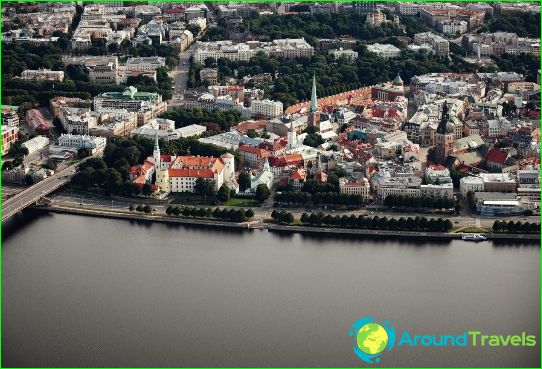 Latvians are always glad to see big and small guests, no matter where they come from, what period they choose to visit. Of course, there is also a high and low season here. In the midst of summer, many flock to the Baltic coast for an amazing cocktail of pine aromas, sea breath and sunlight.
The beginning of spring is a good reason to start exploring old Riga, before the city was attacked by crowds of tourists. Rest in Latvia in March is good, first of all, for its rich excursion programs.
Transport
Getting to Riga is quite easy, if not for the visa regime. This process can postpone the start of the journey indefinitely. But, if the visa is received, it remains only to choose the route. The shortest is by plane, but from the window the tourist will have time to look around only two airports. A longer, but no less comfortable way to get to Latvia is by train. Much more can be seen from the carriage window.
Residents of St. Petersburg can go to this country in a somewhat exotic way - by ferry. Well, motorists vote for smooth, beautiful Latvian roads. Moreover, this path allows you to get to know the country closer.
Weather in Latvia in March
The weather in the first month of spring on Latvian soil behaves unpredictably. Then the sun comes out, on the ground and in the soul it immediately becomes warmer, it seems that spring is about to take its toll.
Then cold winds will blow again, snowflakes will spin in a round dance so that tourists do not forget about winter, which can return at any second. On average, the temperature is kept at around + 3 ° C, on the coast it is slightly colder, due to winds from the Baltic.
Holidays and events
Oddly enough, in March Latvians are again preparing for the celebration of International Women's Day. With the collapse of the USSR and Latvia's access to the free path of development, all the holidays considered to be Soviet were canceled here. But in 2007, the Latvian Seimas included March 8 in the list of solemn dates and holidays, and now on this day on the streets you can again see men with bouquets.
The end of March brings Latvians another holiday - the Spring Festival, which has been organized by the brass band for several years. «Riga». Within the framework of this event, classical music, including by Latvian authors, sounds in the concert halls and temples of the city..
In general, music is of great importance to Latvians. Choral art is developed here at a very high level. Every second Latvian sings in some collective.
Photos of rest in Latvia