Kuala Lumpur - the capital of Malaysia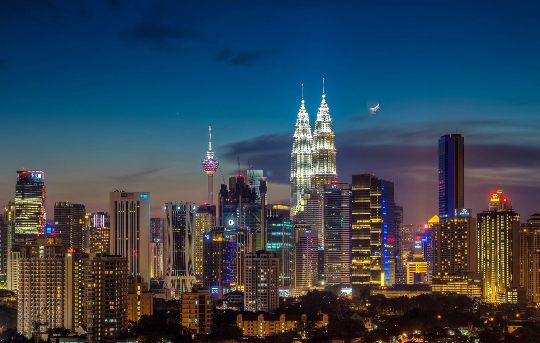 Kuala Lumpur ... Already the name of this city sounds fantastic, and the reality exceeds all expectations of even the most spoiled travelers. The capital of Malaysia, of course, more often sees transit passengers who rush to the famous Malaysian resorts to take a break from the labors of the righteous..
But those who have time to get to know the main city of the country consider themselves lucky. Beach experiences will be complemented by memories and gorgeous photos against the backdrop of local attractions.
Kuala Lumpur - from the past to the future
The list of monuments in the main city of Malaysia is quite impressive; here you can single out several directions that are interesting for tourists: ancient religious buildings belonging to different religious denominations; modern architecture; national parks and natural monuments.
The capital of Malaysia is an amazing cocktail of architectural styles and trends. First, there are monuments from the Mughal era, for example, the ensemble of buildings that used to house the Supreme Court and the General Post Office of the country. The same plan is the building of the railway station, which, like the rest of the buildings, belongs to the late XIX - early. XX centuries.
Buildings made in the so-called Tudor style can also be found in the capital, for example, the Anglican Cathedral, dedicated to St. Mary. Many buildings (Museum of History, City Library, Clock Tower) are striking representatives of the Victorian style.
Faith Center
It is interesting that in Kuala Lumpur you can see temple complexes belonging to different denominations. They are interesting in terms of architecture, history and culture. Among the religious monuments, the following are considered the most notable:
Mosques - Jamek (the oldest in the city), Masjid Negara (state).
Shri Mahamariamman - Temple of Hindu worshipers.
Anglican Cathedral of St. Mary.
Everyone finds their own temple, their place of worship in the capital. For some, these are real religious buildings, for others - monuments of culture or history..
Parks are part of the national treasure
Having carefully examined the map of Kuala Lumpur, you can see a small lake in the very center, and around a green area. These are the famous parks of the capital, skipping a hike here means losing a lot. Each of the parks has its own name, depending on which plants or animals prevail in it..
For example, in «Orchid Park» there are about 3000 of these noble flowers, which you can admire endlessly. «Hibiscus Park» will present the collection of the national flower of Malaysia. There are parks around the lake, where bright representatives of the Malaysian kingdom of fauna live, including birds, deer, butterflies.
Photos