Malaysia beaches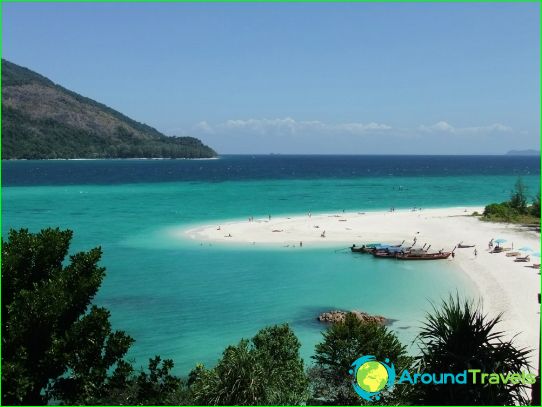 An increasing number of our compatriots annually plan to spend their holidays abroad. Traveling to an exotic country is not only a rewarding experience, but also a pleasant entertainment. But, as if paying tribute to traditions, tourists rush to the sea to take a break from the bustle of the city, early ascents and just enjoy the ease of being.
Tropical paradise on earth
Malaysia is an excellent option for both family and romantic holidays. It is renowned for its hospitality, beautiful flora and fauna, picturesque landscapes and excellent leisure facilities. Local residents know how to enjoy life themselves and give a holiday to their guests, holding constant noisy festivals. Attending such an event means gaining impressions for the year ahead. Golden sand and emerald water, like a revived picture from a tourist avenue, beckons with its coolness, beauty and tranquility.
On the golden shore
All beaches are free and anyone can visit them. Sometimes you have to pay for the service separately, if there is a need for one. Although many sandy beaches of Malaysia do not imply additional expenses at all: umbrellas, sun loungers and towels can be obtained absolutely free of charge.
Sunbathing and swimming in crystal clear waters are not the only activities that can be done here. Fans of more active pastime can ride a catamaran, go diving or fishing. It should be noted that the coastal waters are safe for swimming, they do not contain animals that could harm human health or life..
The best sandy beaches in Malaysia
Pamgkor is a small island. Here you can stay in the best hotel on the Emerald Coast - «Pangkor Laut Resort», although there are also cheaper housing options. This beach is ideal for a relaxing and secluded getaway.
The most popular eastern beach is Penang Island. The unique rich vegetation pleases the eye and amazes with its splendor and freshness. The mixture of cultural traditions is also noteworthy here, which any tourist will certainly want to learn about..
Tioman Island is one of the ten best Malaysian beaches. An excellent place not only for relaxing on the sandy shore, but also for water sports. Here you can meet whale sharks, which are safe for humans. You can brag about such a meeting to your colleagues for a long time..
Borneo is a quiet place protected by the Coral Islands. The days spent here can be safely called a honeymoon because of the special romantic setting of the beach..
Holidays in Malaysia are remembered by everyone only for the most pleasant moments, despite the fact that due to religious traditions there are some restrictions for women.
Photos of Malaysian beaches