Holidays in Malaysia in November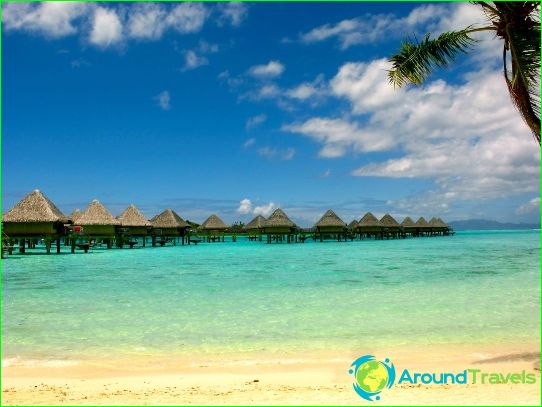 November is one of the best months for a vacation in Malaysia. Weather conditions are favorable for a beach holiday. Before organizing a tourist trip, it is important to take into account the fact that in the west of Malaysia there is noticeably less rainfall compared to other regions, so this is where you can fully enjoy your trip. However, showers can happen here too. In fact, precipitation should not cause much experience, because it does not lower the temperature and ends very quickly..
November – January are the coolest months in Malaysia, where it never gets cold. During the day it can be + 29C, at night + 23C. The sea water temperature is + 28C. A beach holiday in Malaysia can be great, but November offers opportunities for a rich cultural entertainment..
Holidays and festivals in Malaysia in November
Are you planning to spend your vacation in Malaysia in November and want to enjoy a busy leisure time? In this case, you should find out which holidays and festivals fall on the last month of autumn..
In late October - early November, Malaysia hosts an annual Wine Fiesta wine festival. Guests have the opportunity to taste more than 250 varieties of wines from around the world. Wine Fiesta offers tastings, wine dinners, contests and auctions. It is important to note that producers from Japan, India and Lebanon are participating in the wine festival. Particular attention is paid to the products of Portugal and Croatia. Entrance to the festival costs $ 31- $ 33.
At the end of October - beginning of November, there is the Diwali holiday dedicated to the autumn harvest. Diwali brings together Indian diasporas from different countries of the world, because it is one of the most important festivals in Hinduism. Diwali is usually celebrated as «Festival of lights». The main theme of street decorations is luminous lanterns, lights, lighted candles, which decorate statues of sacred animals and gods, and fireworks. Diwali gives many tourists a chance to learn the peculiarities of the culture of Hinduism.
Malaysia's International Gourmet Culinary Festival is also held in November. Each guest can taste the national dishes of Malaysia in the best restaurants in the country. In addition, you can try Chinese, Brazilian, Italian, French cuisine. It is important to note that the best restaurants in Malaysia offer pleasant discounts during the festival..
You can have an amazing vacation in Malaysia in November!
Photos of rest in Latvia