Diving in Malaysia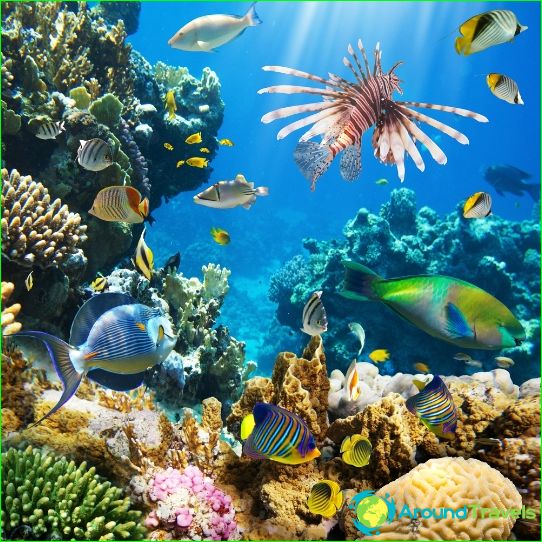 Diving in Malaysia is a great opportunity to admire the breathtaking underwater scenery. Moreover, dive sites are designed for both pros and absolute beginners..
Big Mountain
It is an oval reef completely below the surface of the water. The dive site is extremely popular with local divers, as you can even meet a huge whale shark here. Soft corals and sea anemones, which have created huge colonies, are home to numerous fish.
Mini Mountain
Another interesting coral reef. At a maximum depth of 20 meters, granite boulders are scattered along the sandy bottom. The local coral gardens have chosen as their home many beautiful fish: swallow fish, parrot fish, lion fish. This reef is especially beautiful at night, when nocturnal inhabitants of the seabed go hunting..
Terumbu Kiri
Here you will see several boulders that rise above the sea surface. The interesting rocky landscape of the bottom is decorated with coral thickets, where you can find both hard and soft varieties. And, of course, numerous schools of fish will certainly accompany you during the entire dive..
Middle Coral Reef
It was once part of the island, but broke off and became an independent reef. It is especially interesting here at the end of the year. It was at this time that the local waters are saturated with plankton and the largest and friendliest shark in the world comes here to hunt for it..
Garden of Eels
This is one of the deepest dive sites in the Pilau Mabul area. The local maximum reaches 25 meters. The local bottom is covered with a layer of silt, and if you swim carefully, you can see sea gobies and moray eels burrows in the crevices of the rocks..
Barracuda reef
The top of the reef is located approximately 8 meters above the surface of the water. And the first to meet you here will be schools of fusiliers and Napoleons. As you dive, at about 30 meters depth, coral gardens emerge, and black marble stingrays, manta rays, surgeon fish and tuna begin to glide around you. The sea currents that pass through the dive site attract catfish here. Having descended to the very bottom, you can watch white-nosed sharks and barracudas resting on the sand. Even leopard and gray coral sharks can sometimes be seen here..
Hanging Gardens
The place attracts divers with unusual soft corals, which are very similar to common cauliflower, and some even resemble vines..
The peak of the reef is located 6 meters from the ocean surface. Then the reef goes abruptly to depth. Here you will be greeted by colorful flocks of curious tropical fish and numerous nudibranchs.
The dive site is located at the western end of the island and the best time to dive will be in the afternoon. At this time, the sun best illuminates the underwater world..
Photos