Holidays in Malaysia in June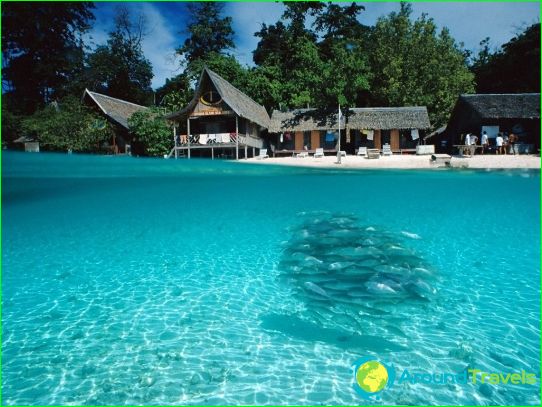 The evergreen country is already in ninth place in the world in terms of attendance, and this is despite its relative remoteness. The coastline, stretching for many kilometers, beckons those wishing to get a beautiful tan and a full range of relaxing sea baths. Gorgeous underwater landscapes are a dream of diving enthusiasts.
Major cities of Malaysia with their unique architecture and ancient monuments will tell about the difficult history of this land and its aspiration for the future..
National parks
The pristine nature of these places attracts tourists. The many National Parks that occupy the eastern territories of Malaysia are ready to acquaint everyone with the wealth of local flora and mysterious fauna. Especially many animals and birds are found in the mountain forests of Kalimantan. And the most beautiful and largest forest flower is rafflesia, the diameter of its petals can reach a meter.
Weather in Malaysia in June
This territory belongs to the equatorial tropical belt. The most courageous forecaster will not dare to give an unambiguous answer to the question about the June weather, since in the flat terrain and mountains, in the west and in the east, the weather can be very different. In addition, the weather conditions in the Malaysian mainland and on the islands should be considered separately. Experienced tour operators advise choosing the eastern part of the country in June.
Holidays in Malaysia in June are as good as any other time of the year. Summer brings with it heat and humidity, and it rains all year round. They are usually abundant, but short-lived. The average monthly air temperature in June is + 33 ° C (Kuala Lumpur), + 32 ° C (Kuching), + 31 ° C (Langkawi). At the same time, the water temperature is on average + 32 ° C.
King's birthday and other holidays
Local residents know how to work tirelessly and have fun, on a grand scale. Some of their holidays surprise tourists, for example, by setting the date. Guests of the country who arrived on vacation in early June will be lucky to take part in events in honor of the king's birthday. Moreover, this holiday does not have a specific date in the calendar, and all celebrations take place during the first week of June..
Tourists who have bought tours to Malaysia at the end of June have every chance to get to an equally important holiday - the Prophet's Birthday. In general, Malaysia is unique in that each of the peoples living here celebrates their national dates and traditional holidays. The religious or ethnic components of the holidays do not prevent all other Malaysians and guests of the country from joining them..
Holiday photos in Malaysia