Tivat beaches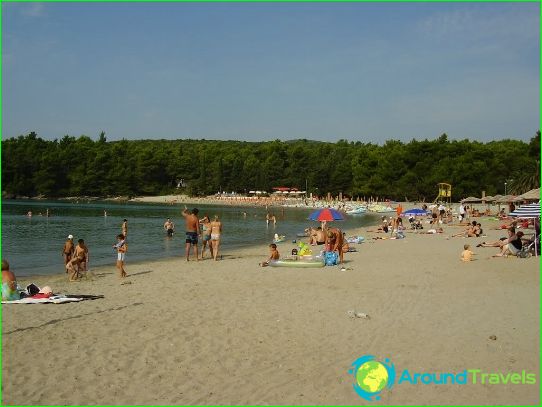 Tivat is a resort town located on the coast of the Boka Kotorska Bay. The pleasant climate and many beaches are becoming a magnet attracting a huge number of tourists from different countries. The beaches in Tivat are represented by 17 beach areas.
Opatovo beach
This place is located just 3 kilometers from the city center. The beach is well equipped - it will be a real pleasure to rest here. It offers vacationers showers, toilets, as well as all the necessary beach equipment. In addition, there are numerous cafes on the beach..
Krasici beach
The beach, stretching for 1500 meters, is located in the bay of the Boko-Kotor Bay. Natural sea pebbles that cover the entire beach area give this place a special charm..
Beach at Cape Seljanovo
The total length of this beach area is 1700 meters. The landscape here is very unusual: in some places of the sandy coast there are completely smooth rocks. The beach is well equipped. In addition, there are restaurants, bars, as well as a private parking lot..
City beaches
The city also has excellent recreation areas. Therefore, one cannot fail to mention the sandy beaches of Belane and Zupa, located along the embankments. There is a well-developed beach infrastructure, which makes the rest of the guests of this place comfortable..
Oblatno beach
Located near the village of Radovichi. A special charm to the beach is given by the nearby wild forest with its pristine beauty, which has not yet been touched by the hand of civilization..
Flower Island Beach
An absolutely amazing place located a couple of kilometers from Tivat. The beach covers the entire island with a yellow sand ring.
The island got such an unusual name because of the many unique plants that turn it into a magnificent garden. But also a great place where people who are not allowed to stay in the open sun can have a great time..
Kalardovo beach
Not far from the island is the Kalardovo recreation area, which occupies an approximate area of ​​4200 meters. This beach is a classic example of this category. A well-equipped place where the rest will be as comfortable as possible. For the convenience of tourists, there is a specially designated area where you can sit in the pleasant company of your friends or relatives. If you get tired of just lying quietly, then you can go and play on the sports ground or visit one of the many cafes.
These, of course, are not all the beaches in Tivat, but only the most beautiful ones. Choosing these places, you will get not only a pleasant stay, but a sea of ​​positive emotions from contemplating the local landscapes..
Photos of the beaches of Tivat