Holidays in Montenegro in November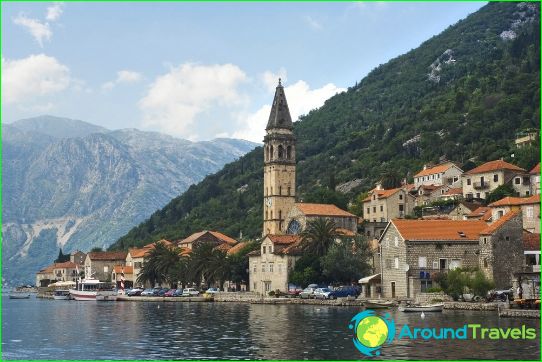 November belongs to the low tourist season in Montenegro, so you can significantly save on your trip. At the same time, you will notice several benefits of relaxation. First of all, warm weather will delight you. The average temperature in Montenegro is + 17C during the day and + 8C at night. The water keeps the temperature around + 17C, but despite this, the swimming season is already closed.
You can enjoy warm and sunny days. However, you should be prepared for the fact that Montenegro has some light rains in November, and the umbrella will still come in handy. The mountainous areas are usually coolest and there are snowfalls. Weather conditions in Montenegro in November contribute to an interesting sightseeing vacation and enjoyment of cultural leisure.
Holidays and festivals in Montenegro in November
Compared to the rest of the year, cultural life comes to a standstill in November. There are not as many holidays and festivals as we would like. However, you can still organize exciting cultural activities..
International Television Festival in Bar. The festival is a kind «an exhibition of television achievements». Many large television companies become participants. Among the participants should be noted the BBC, RAI, FR3, ZDF. At the festival, the Grand Prix is ​​awarded and special awards are given in various categories, among which reportage and documentary films and the best environmental films should be noted..
Autumn Film Festival in Moikovets. This event is one of the most important in Moikovets. Autumn Film Festival allows viewers to appreciate the latest achievements of Montenegrin and foreign cinema.
Meetings under an old olive tree in Bar. This festival is a literary festival dedicated to children's creativity. The program includes presentations of books and collections of poetry, exhibitions of creative works authored by children. Most of the events take place next to the ancient olive tree. Many tourists and guests of the holiday note that the event develops an aesthetic perception of the world and enhances the desire for friendship between all people..
Days of the Republic are celebrated in Montenegro on November 29 and 30.
In November, active preparations for Christmas begin, thanks to which you can enjoy the magical atmosphere. Holidays in Montenegro in November will be remembered as an amazing, fabulous event.
Photos of rest in Montenegro