National parks of Montenegro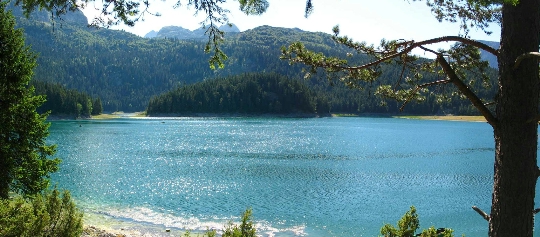 In Montenegro, which is generous with natural beauty, tourists will find amazing trips to special territories, where the ecological balance of all types of plants and animals is protected. Excursions to the national parks of Montenegro can beautify any trip to the Balkans.
Briefly about each
Officially, special protected areas in Montenegro are:
Lovcen is a mountain system in the Dinaric Highlands, home to several hundred plants. The unique location of the park on the border between the sea and mountain climates led to the development of various biosystems on its territory..
Mount Durmitor, a UNESCO World Heritage Site.
The shores and water area of ​​Lake Shkoder are on the list of wetlands of international importance, and bird reserves in this park serve as nesting places for dozens of rare bird species..
Biogradska Gora, where virgin beech forests have survived, some of which reach forty meters in height and exceed 140 cm in girth.
On glacial lakes
Durmitor National Park of Montenegro is a favorite vacation spot for active travelers. The main tourist infrastructure is located in the town of Zabljak. From here there are regular transport links with the park, and Durmitor is visited equally both in winter and in summer. The snow cover makes it possible to feel quite comfortable for snowboarders and skiers from the beginning of December, and in summer hiking, mountaineering and horseback riding are popular in the park. The main natural attractions are two dozen glacial lakes.
To the lord of Montenegro
The author of poems, reformer and statesman Petr Njegos is buried in the Lovcen National Park, and his mausoleum is the most visited place there. On the territory of the reserve there is also the village of Njegushi, where he comes from, and many other members of the royal dynasty.
In addition to historical and architectural monuments, unique mountain landscapes, interesting plants and biological systems are of undoubted interest in Lovcen..
Century Guardians of the Balkans
The beech forests of the Biogradska Gora park stretch to the northeast of the town of Kolasin. In addition to relict trees, guests of the reserve can see six glacial lakes, along the banks of which mallards and storks nest. The fauna of this national park of Montenegro is represented by several hundred species, and some of them are found only in the Balkan region..
Helpful information

Montenegrin regional roads have decent coverage, but rather narrow and winding. It is not dangerous to rent a car to visit parks, but you should be careful with the management.
In the "low" season, remote objects of tourist infrastructure often do not work, and therefore, when traveling, you should rely on your own strength in everything..
Photos of national parks in Montenegro