Resorts of Montenegro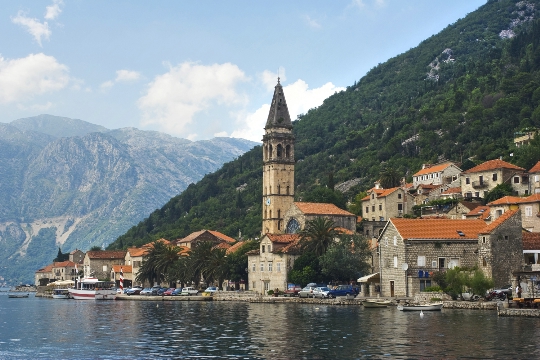 The number of tourists in the resorts of Montenegro is growing every year, because this Balkan republic boasts amazing nature, clean beaches, excellent cuisine and the invariable hospitality of its inhabitants. In combination with pleasant prices for services, these advantages bring the country to the first lines of ratings for those travelers who prefer an inexpensive, but comfortable and environmentally friendly vacation..
Three Rivieras for body and soul
The main beach resorts of Montenegro are concentrated in three seaside zones on the Adriatic coast:
Budva Riviera is the center of Montenegrin beach life. The coastal strip is built up with hotels and casinos, restaurants and discos, and therefore the local resort towns are especially suitable for fans of outdoor activities. The main resort of the Riviera - Budva - is famous for its three dozen beaches, eight of which are marked with the Blue Flag Certificates.
The resorts of Montenegro belonging to the Ulcinj Riviera are preferred by those who love historical and architectural sights and educational excursions. The old fortress of the town of Ulcinj is a real masterpiece of medieval architecture.
Mineral springs and therapeutic muds of the Hercegnov Riviera will help you spend your holidays with health benefits. The beaches of the resorts of Kotor, Tivat and Risan are located in the northern part of the Montenegrin Adriatic coast. The heat here is pleasantly softened by sea breezes, and the number of sunny days per year exceeds the national average..
Tour operators will help to make the choice of a suitable resort in Montenegro, but anywhere on the Adriatic coast, guests will find the amazing nature of the Balkans..
Athletic and active
Ski resorts in Montenegro are a good combination of price and quality of slopes. Arriving in Kolasin or Zabljak, fans of winter sports are surprised to find that the slopes here are laid with great knowledge of skiing, their quality can compete with the most prestigious in other European countries, and the cost of renting equipment, hotel rooms or dining in restaurants allows not waste the family budget too much.
The Durmitor mountain range, where the main ski slopes are laid in the resorts of Montenegro, is listed by UNESCO in the list of natural reserves, and therefore the surrounding views are remembered by guests for a long time. Another plus of the local ski resorts is excellent opportunities for freeriding, which the too "combed" slopes of other resorts in the Old World can rarely boast of..
Photos