Shopping in Montenegro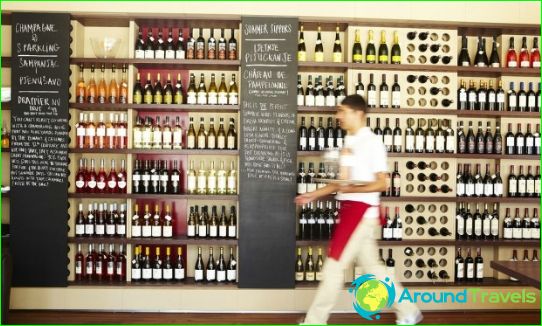 What can you bring from Montenegro in memory of your vacation there? You can just pick up seashells and buy dried starfish from the Adriatic coast, but there is an opportunity to bring delicious, healthy and beautiful gifts.
Popular shopping
Italy is located next to Montenegro, which means that you can buy things of famous Italian brands much cheaper (up to 50%) than in your home country. Fine leather goods, from wallets to sheepskin coats, all of the highest quality at reasonable prices. Products from «eco leather» - modest prices, good design and durability of such products attract buyers. There are a lot of knitwear for children in shops from Serbian manufacturers of excellent quality and modern design, cheaper than Turkish.
Local Jewelry «Morcic» will delight you with a high standard, original design and grace, jewelry by Italian masters are also presented.
Alcoholic drinks - wines: white "Krstach" and red "Vranac", fruit vodka «Rakia» - you can buy it both in a souvenir bottle and in a regular one. It is better to buy wines in shops, because the market price is overpriced. You may be interested in tinctures - wormwood «Palinovaca», herbal «Grass» and nutty - «Orekhovach».
The local smoked-dried ham - "Negushsky prosciutto", is well suited for drinks; a package in the store will cost about 4 euros. In Montenegro, the market offers a good selection of peasant cheeses made from goat, sheep, cow milk, moldy and aged in olive oil. At the market or supermarket you can buy olive oil and homemade pickled olives.
There are a lot of Orthodox shrines in Montenegro. In icon shops you can buy icons, crosses, incense, consecrated water and other paraphernalia as a gift for yourself and your loved ones. On the excursion to the Ostrog monastery you can get the icon for free.
Beautiful expensive tablecloths, napkins, towels, clothes, embroidered by hand with national ornament, are sold in souvenir shops. Small souvenirs such as magnets, mugs, frames, pictures with views of the country are best bought not in shops, but in coastal markets.
Photos of Montenegrin goods, shops and markets