Tourism in Montenegro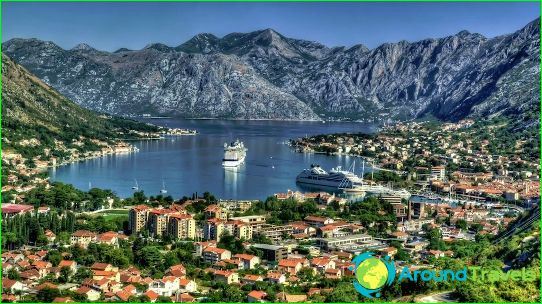 A very tiny state hospitably and with a soul welcomes every traveler. Tourism in Montenegro is focused on those whose incomes are not yet very high, while the level of service is quite acceptable.
There are subtle similarities between Montenegro and Crimea, so tourists from Eastern European countries feel at home here. Fans of silence and beautiful landscapes are also happy with their rest. In addition, the country is known for the presence of nudist beaches and special complexes, such resorts also have their fans..
Beach vacation
The coastline suitable for recreation is over 70 kilometers. And here you can find a variety of beaches, including those covered with golden fine sand in the south of the country and artificial platforms made of concrete in the northwest..
An attractive point of the Montenegrin beaches is their closeness, most of them are located in cozy bays covered with rocks. Some of these resorts are very crowded and fun, others are almost intimate, there are ordinary beaches and places for nudists..
Interesting Montenegro
The clear sea, all beach activities cannot stop an inquisitive tourist in an effort to get to know this country closer. Many sights are calling on the road, offering to replenish the photo album with views of ancient cities and panoramas of their picturesque surroundings. Among the most visited sites:
Skadar Lake, the largest leader in the Balkans;
the mausoleum of Peter Njegos, located on the top of Mount Lovcen;
Savina monastery and Mamula fortress in the city of Herceg Novi;
the most revered Montenegrin monastery Ostrog.
Wildlife world
Montenegro is not only cozy beaches, but also beautiful landscapes, and not only sea ones. A trip through the Tara River Valley with its unique canyon, the second longest in the world, will leave no one indifferent.
No less interesting for children and adults will be a visit to the Durmitor National Park with its unique flora and the mysterious Black Lake, which actually consists of two reservoirs that have their own name.
Travel to shrines
Pilgrimage tourism is another phenomenon characteristic of Montenegro. The main route of such travelers is associated with a visit to the most famous Ostrog monastery..
The history of the emergence of this temple complex, its beautiful architecture is also interesting. The spring with holy water, located in the vicinity of Budva, not far from the temple, is another landmark to visit..
Photos