Holidays in Montenegro in August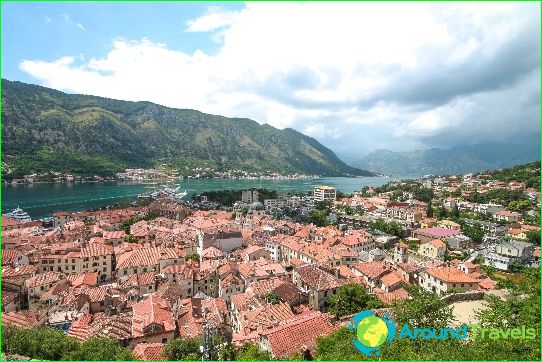 There is a charm of rest in small countries with mountains and sea, historical sights and cultural events. For example, small Montenegro makes great efforts to ensure that the guests of the country enjoy their stay here and want to come back here..
Holidays in Montenegro in August will take place in very hot weather, as if the summer is not going to end. You should be careful with the process of acquiring a tan, swim more, and avoid the midday sun altogether. During your vacation, you can visit famous historical monuments and participate in various festivals.
Weather in August
The air temperature on the coast soars to +33 ºC, a +30 ºC lasts almost daily, at night at 10 ºC, which is why many tourists love long walks under the moonlight. No rain is visible even on the horizon, umbrellas also go on vacation. Taking sea baths takes place at a water temperature of +25 ºC, it's almost the same as swimming in fresh milk.
Festival Entrance
This largest festival of electronic music invites all amateurs and professional musicians to the town of Rozaje, Herceg Novi. All those who come here will find an amazing kaleidoscope of natural beauties, picturesque cliffs, azure sea and an endless wave of positive from the music of today.
Which ignites!
The country strives to keep up with its travel business counterparts by offering cultural events spiced with local traditions. So, Kotor invites you to the Summer Carnival, a holiday that spills out into the streets and squares, inviting tourists to join in the magic of music, theater, circus.
Another important event takes place in Kotor in August. For a beautiful fashion show and competition, boats sail, each of which is skillfully decorated by local craftsmen. The spectacular event is complemented by dances, songs and a fun atmosphere. And in the final, the best boat is chosen, which becomes the winner, in honor of her thousands of fireworks are sent to the starry Montenegrin sky.
Theater city
This is the definition of the famous Montenegrin resort of Budva. For almost two months, until the end of August, it turns into a real theater, where the walls of ancient castles act as decorations, locals and tourists turn into actors, they are accompanied by professionals who come from all over the planet. Traditional performances and the latest productions, the world's best collectives and amateur troupes demonstrate their skills and their understanding of the world.
Photos August holiday