Montenegro sea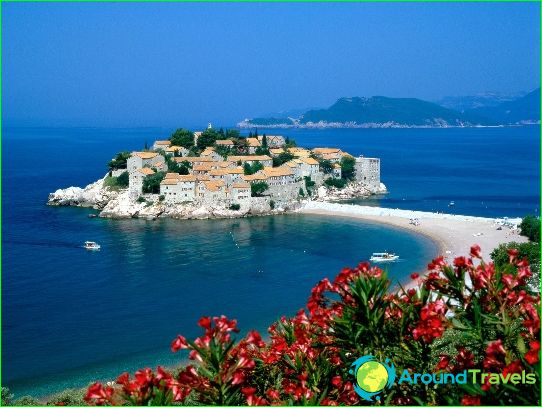 On the Adriatic coast of the Balkan Peninsula, small Montenegro is located, which in recent years has been chosen for beach holidays by tourists who prefer relaxation in unity with nature and comfort, albeit not of ideal quality, but for modest money. For them, the main thing is the sea of ​​Montenegro and its beaches, which kindly welcome both fans of traditional sunbathing and nudists..
When asked which seas are in Montenegro, its inhabitants will proudly answer that it is one, but Adriatic. This sea is part of the Mediterranean and is a semi-enclosed water area, named after the port of Adria, located in ancient times at the confluence of the Adige and Po rivers..
Beach holidays on the Adriatic
The swimming season starts here in early May, when the water in the Adriatic warms up to +20 degrees. In July, the thermometer rises to +26 degrees. The last tourists leave the beaches in October, closing the famous «velvet» season. In Montenegro, breezes often blow, bringing refreshing sea coolness and making sunbathing pleasant and stress-free.
The beach strip stretches along the coast for more than seventy kilometers. Fans of sandy surfaces and those who prefer small pebbles find places to rest here. In the northwestern part of the Adriatic Riviera in Montenegro, artificial beach decks in the form of concrete platforms have been erected. This is the difference between the resorts of Tivat, Bar and Igalo. Here, sections of the coast have been reclaimed from the rocks and are located in cozy bays and are closed from the winds..
If your vacation in Montenegro takes place on the beaches of luxury hotels, sun loungers and umbrellas are included in the list of free options. But the rest of the tourists can get beach amenities only by paying for their rent.. 
Interesting facts about the sea in Montenegro

An asteroid discovered in the city of Pula is named after the Adriatic.
A rare and endangered monk seal lives in the sea.
The deepest sections - up to 1200 meters - are located in the southeastern part.
When asked which sea washes Montenegro, its inhabitants often answer that it is the bluest. The color of the water in the Adriatic is really very bright, and therefore the sea looks especially beautiful in photographs.
Fishing is developed in Montenegro, and the main types of fish caught are sardines and mackerel. These and other seafood are best tasted right on the seashore in local cafes and restaurants..
Photos of the Montenegrin coast